Messages containing a specific URL linking to Whatsapp settings are causing the app to crash. We first noticed this in the 2.23.11.12 WhatsApp Beta version when a link to the URL http://wa.me/settings posted on a group chat crashed the app immediately. We can confirm that sending the link to group and personal conversations caused the crash. Pasting the link in WhatsApp also causes the chat to close.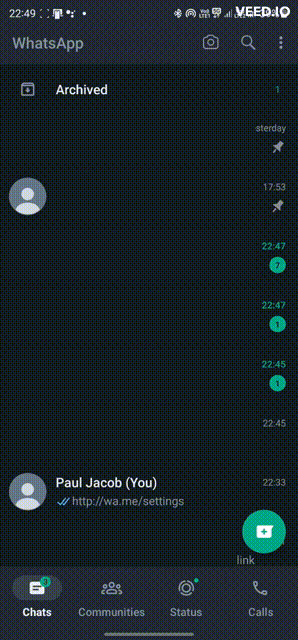 Troubleshooting steps like clearing the cache do not seem to work as of writing. The only remedy to the crash is opening WhatsApp Web on a laptop or PC and deleting the problematic message. However, we would recommend readers against clicking the link on WhatsApp Web as it opens up the option for forwarding the link, hinting at the possibility of a malicious angle.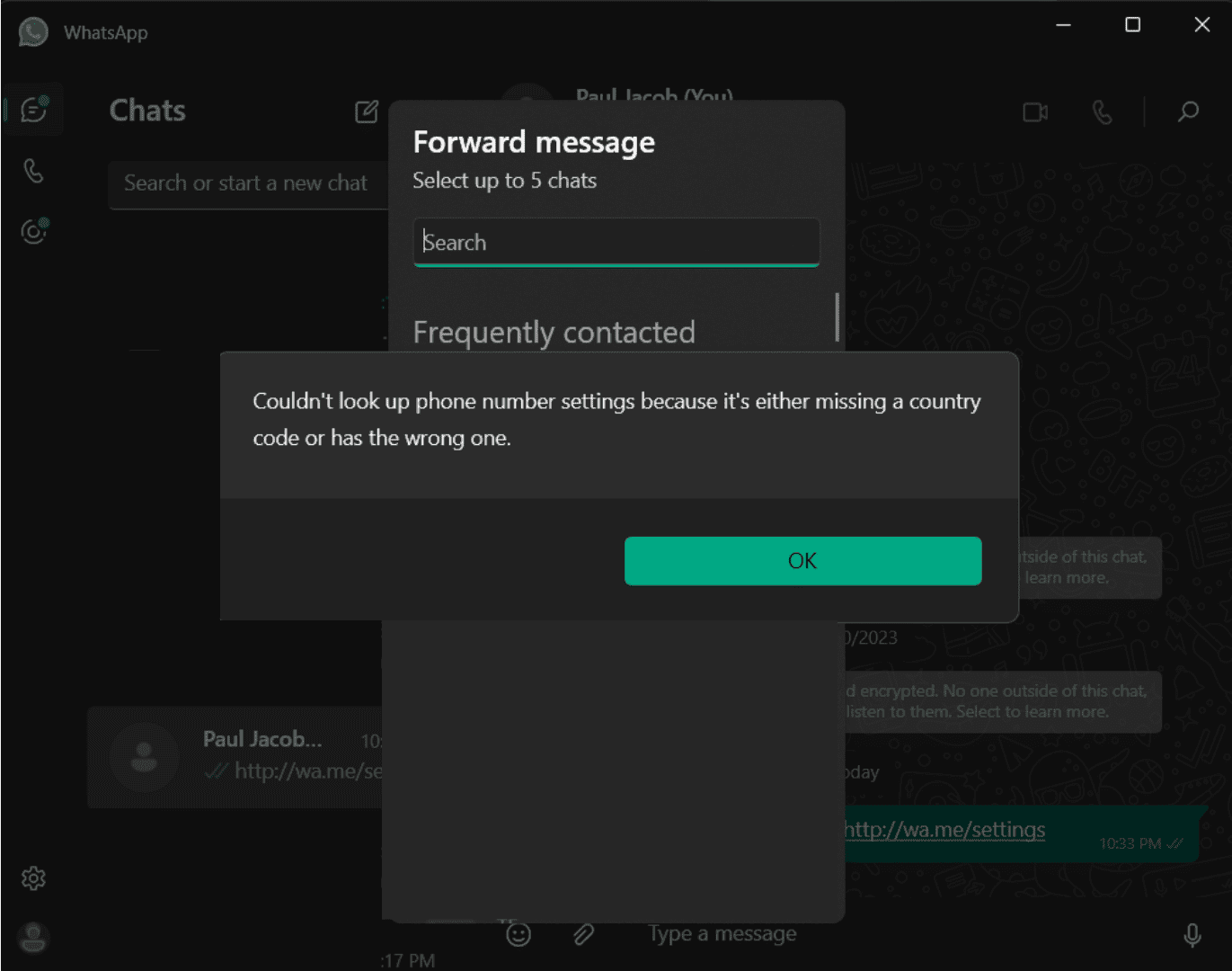 We hope WhatsApp patches this issue quickly, as it can be easy for bad actors to wreck group chats, preventing participants from reading messages and admins from taking action. We can confirm that the issue exists on both the regular and beta variants of WhatsApp for Android and does not affect non-beta iPhone users do far.
Sharing this article with family and friends can help prevent them from experiencing incessant crashing and allow admins in charge of groups to watch for these types of messages.
Did you experience this glitch in WhatsApp? Let us know in the comments down below.