If you've recently purchased the regular, classic, or pro variant of the Samsung Galaxy Watch 4 or 5 LTE, then you'll be curious to know where the sim card slot of your Galaxy Watch is. Cellular models of the Galaxy Watch can connect to mobile networks independent of a smartphone, and to do this, they need to be activated on a sim card plan.
The good news is that thanks to an embedded SIM (eSIM) in your Galaxy Watch LTE, you do not need to insert a physical SIM card into it to connect it to a mobile network. To help you through this, we created a step-by-step guide covering all the steps needed to activate a new SIM plan on your Galaxy watch.
How to activate the eSim on a Galaxy Watch using your SIM card?
Time needed: 5 minutes
Activating a SIM card in a Galaxy Watch 4/5 LTE is pretty straightforward. We have been comprehensive while listing the steps, so if you have already gone through them, feel free to skip to the next step.
Make sure your smartphone has an active cellular plan

To activate a SIM plan on your smartwatch, you must have a valid plan on your smartphone. If you have a physical SIM card, insert it into your phone's SIM card slot. If you plan to use an eSIM, follow the process of getting the QR code from your carrier and enabling it on your phone.



Download the Galaxy Wearable app from the app store

Connect your Galaxy Watch to your smartphone if you haven't set it up. On your smartphone, install the Galaxy Wearable app from the Play Store.



Set up your Galaxy Watch

A prompt asking you to connect your watch may appear on Samsung phones. Click on Connect. Otherwise, open the Galaxy Wearable app you downloaded and tap Start. The app will scan for devices to add, and your watch will appear. Click on it to connect.

Confirm the paring code on both your watch and smartphone. After this, accept the terms of service, sign into your Google account, and select the apps you need. If you have an existing backup from a previous Galaxy Watch, you can restore it.



Set up your mobile plan.

Once the restoration is complete, you must select a mobile plan for your Galaxy Watch on your smartphone. Choosing it is equivalent to inserting a SIM card into your Galaxy Watch. If you have two SIMs, choose the SIM card you take calls and have a data plan on. If you face an issue activating the plan on your smartwatch, you can skip the setup and add a plan later.



Continue on your carrier's page.

Your carrier's page should now come up. Accept the terms and conditions and proceed with setting up your plan. The process might differ for carriers. Once set up, click on Use Plan in the setup menu.



Add a mobile plan on a Galaxy Watch that is already setup

If you already have set up your Galaxy Watch or couldn't activate a mobile plan during setup, you will notice a prompt in the Galaxy Wearable app. Click on get started and select the SIM of your choice. Follow the process mentioned in the previous step to set up a plan with your carrier.


How to connect a Samsung Galaxy Watch LTE to a mobile network?
Now that you've activated the eSIM of your Galaxy Watch by following the steps listed in this article, you can connect it to your mobile network to enable calls and data.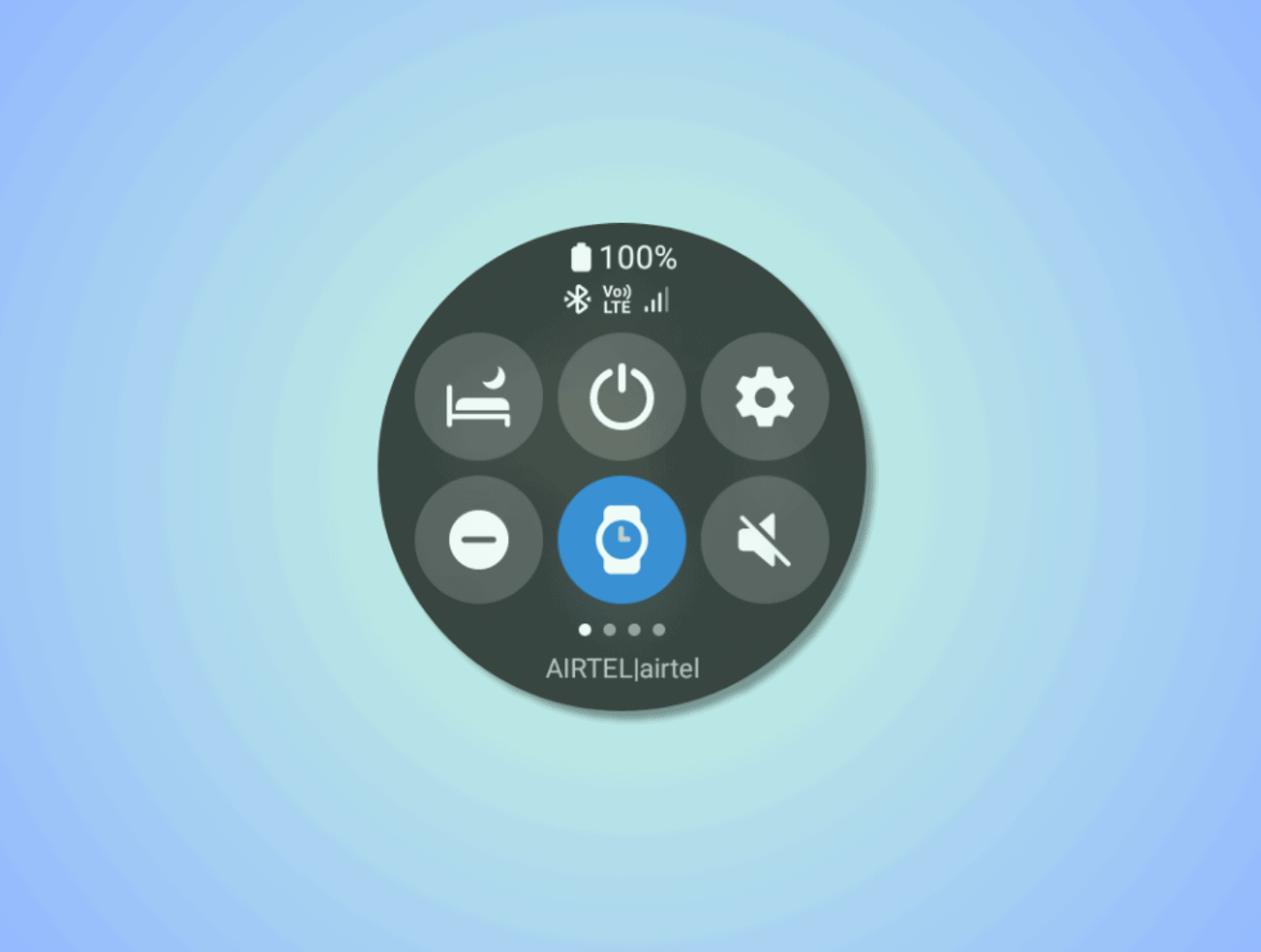 If your watch does not connect, here are a few steps that you can try to get it to connect:
Verify your mobile plan is added: You can check if your Galaxy Watch LTE has an active plan by going to Settings > Connections > Mobile Plan on your watch or Watch Settings > Mobile Plans in the Galaxy Wearable app. You have not added a plan if the option is not listed or greyed out.
Check the service state of your plan: In the mobile plan section of the Galaxy Wearable app, make sure the description under Service state reads In service. If not, then you may need to contact your carrier and ask them for details on a supported plan. You may need to provide them with your IMEI, EID, or ICCID, which you can find by clicking Plan Details.
Check the correct APN and Roaming settings for your smartwatch: In the mobile plan settings, ensure that you have data roaming turned on and check if your watch uses the APN settings recommended by your carrier.
Move to an area with better coverage: While attempting to connect your Galaxy Watch to a mobile network, the cellular signal may be too weak for your watch to pick up. Your Galaxy Watch LTE has a smaller antenna than your smartphone and needs a stronger signal.
Turn off flight mode: Flight mode will turn off the cellular radio on your Galaxy Watch and prevent it from connecting to the network. Make sure to turn it off to resolve connectivity issues.
Cool down your smartwatch: If you're Galaxy Watch overheats, it can disconnect from your mobile network. If you're experiencing this, follow these steps with your Galaxy Watch 4 or 5 to prevent it from overheating.
Change your watch band: Samsung claims that certain watch bands made of metal can interfere with the antennas on a Galaxy Watch. Make sure to replace the band with a suitable fabric or silicone band.
If these fixes didn't work for you, let us know in the comments section, and we'll try to assist you.
We hope you learned how to activate a mobile plan on a Galaxy Watch LTE and why there isn't a need for a SIM card slot. If you found it helpful, please share it with friends and family looking to activate the eSIM on their Galaxy Watches. Also, check out our article on the three ways to charge a Galaxy Watch with your phone's charger.