Deciding on a charger for your smartwatch can be daunting, requiring the purchase of a separate power adapter for a proprietary cable often incompatible with other devices, increasing clutter and reducing portability. The latest Apple Watch wireless charger is an exception but only works with the AirPods Pro 2. Nonetheless, using a phone charger to charge smartwatches can resolve most drawbacks of smartwatch charging.
Charging your smartwatch with a phone charger is not difficult. Depending on how you charge your existing phone, there are several ways through which you can move forward, which we will explore in depth in this article.
Charge your smartwatch using a power brick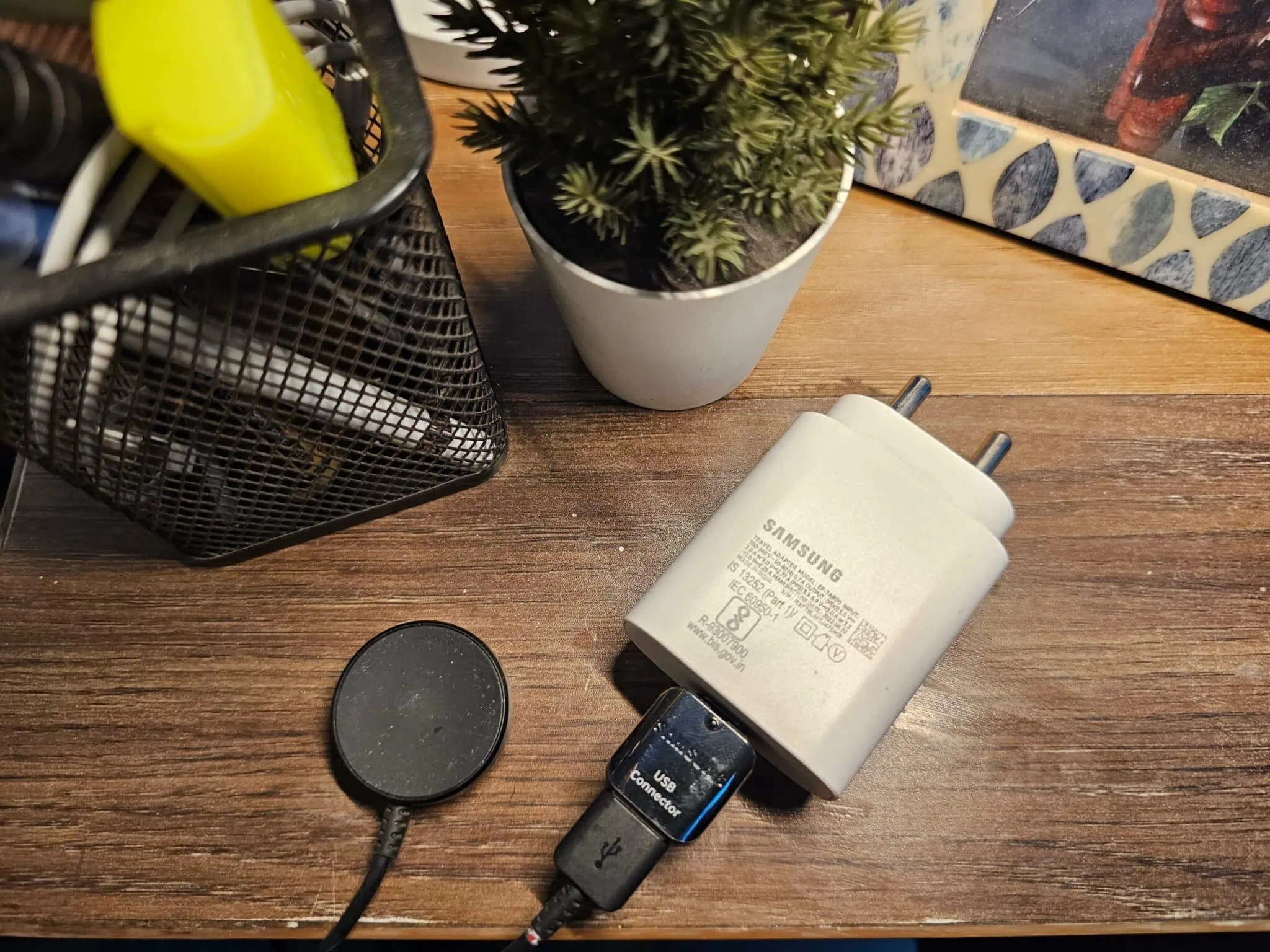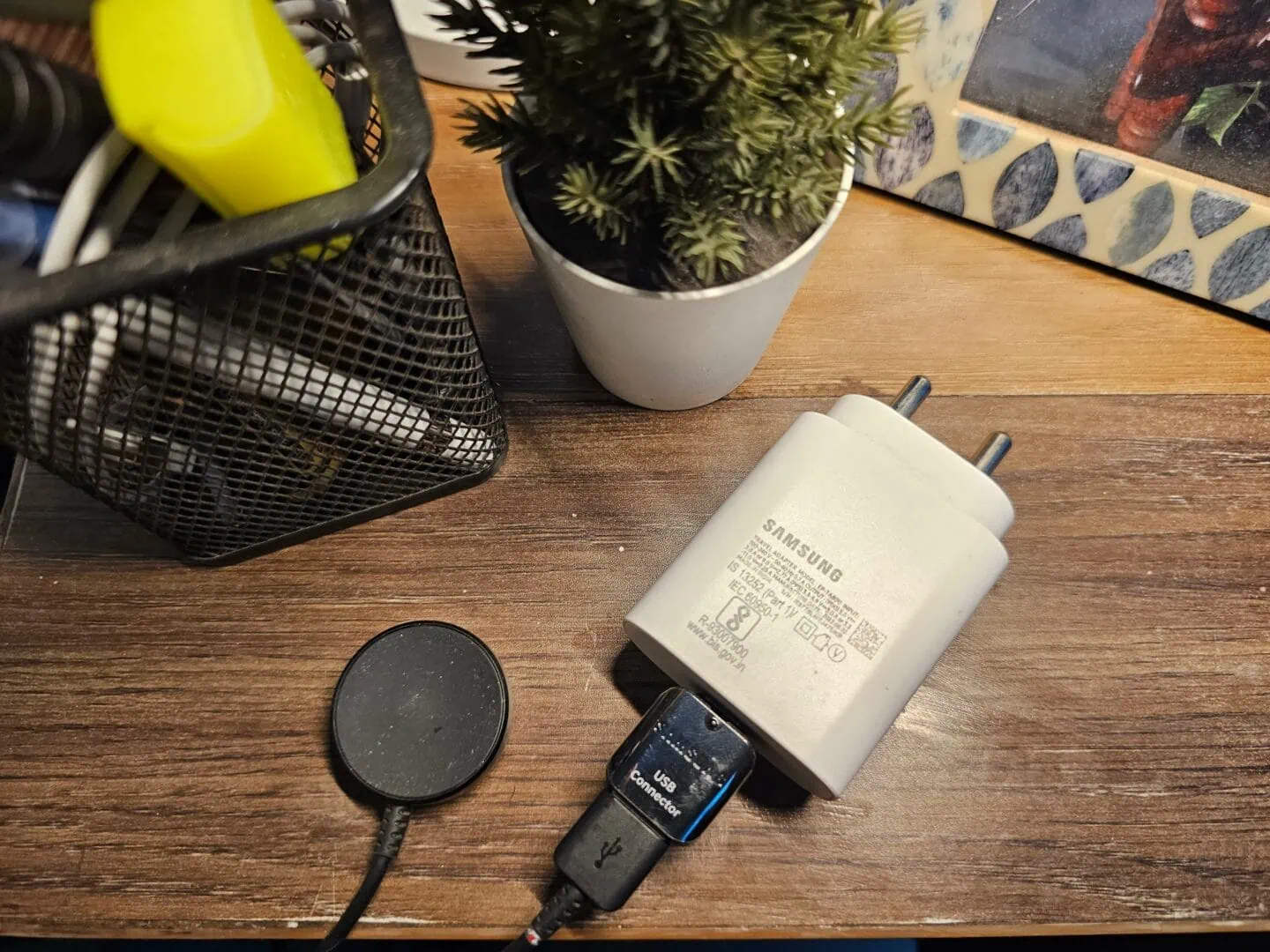 One way to charge your smartwatch with your phone charger is relatively straightforward and requires simply swapping your phone's charging cable from its power adapter for the one your smartwatch uses.
However, some smartwatch chargers may have a different type of USB port than the one on your phone charger. If you are stuck with such a cable and power adapter, consider a USB C-to-A or A-to-C adapter to charge your smartwatch.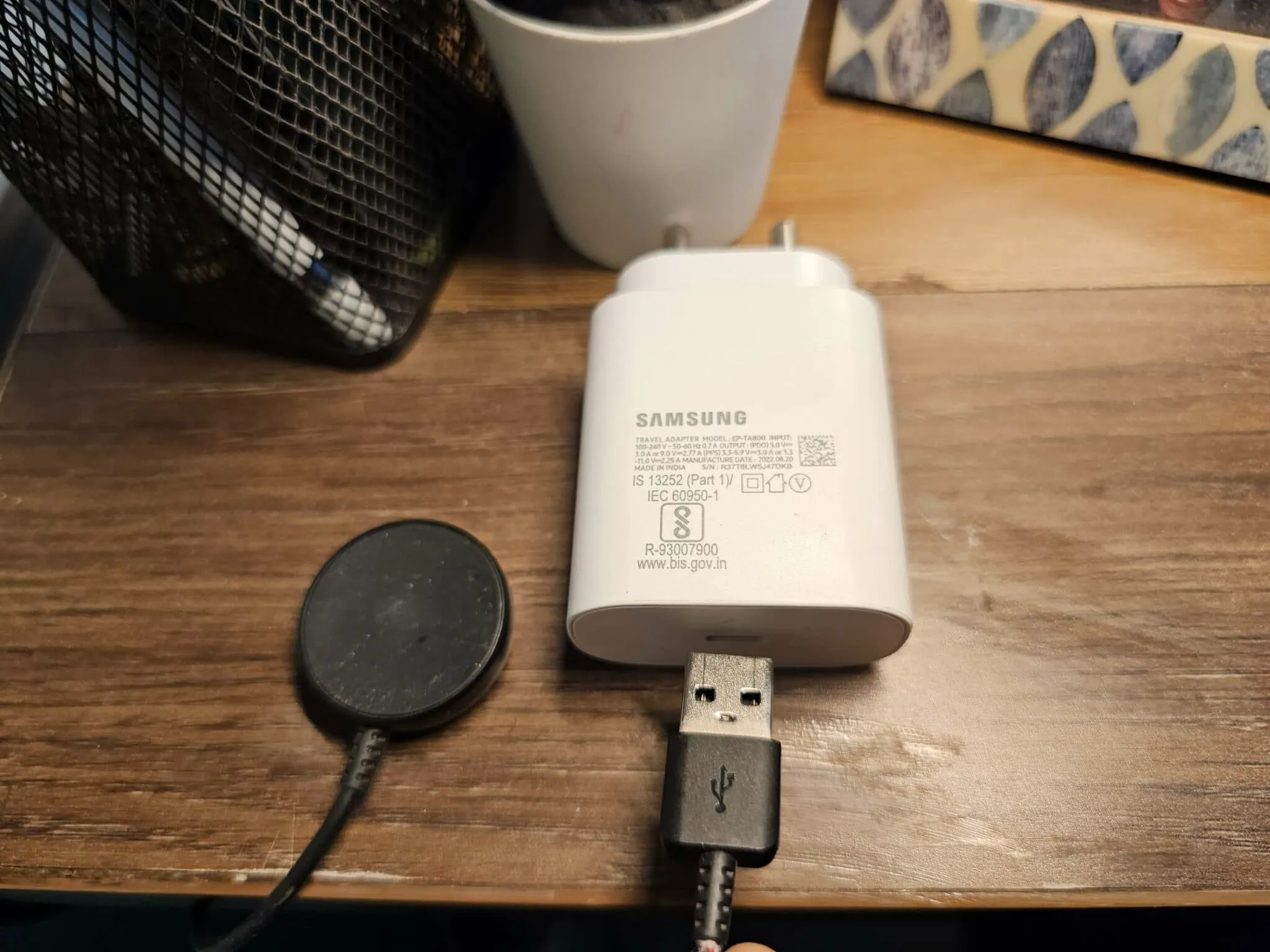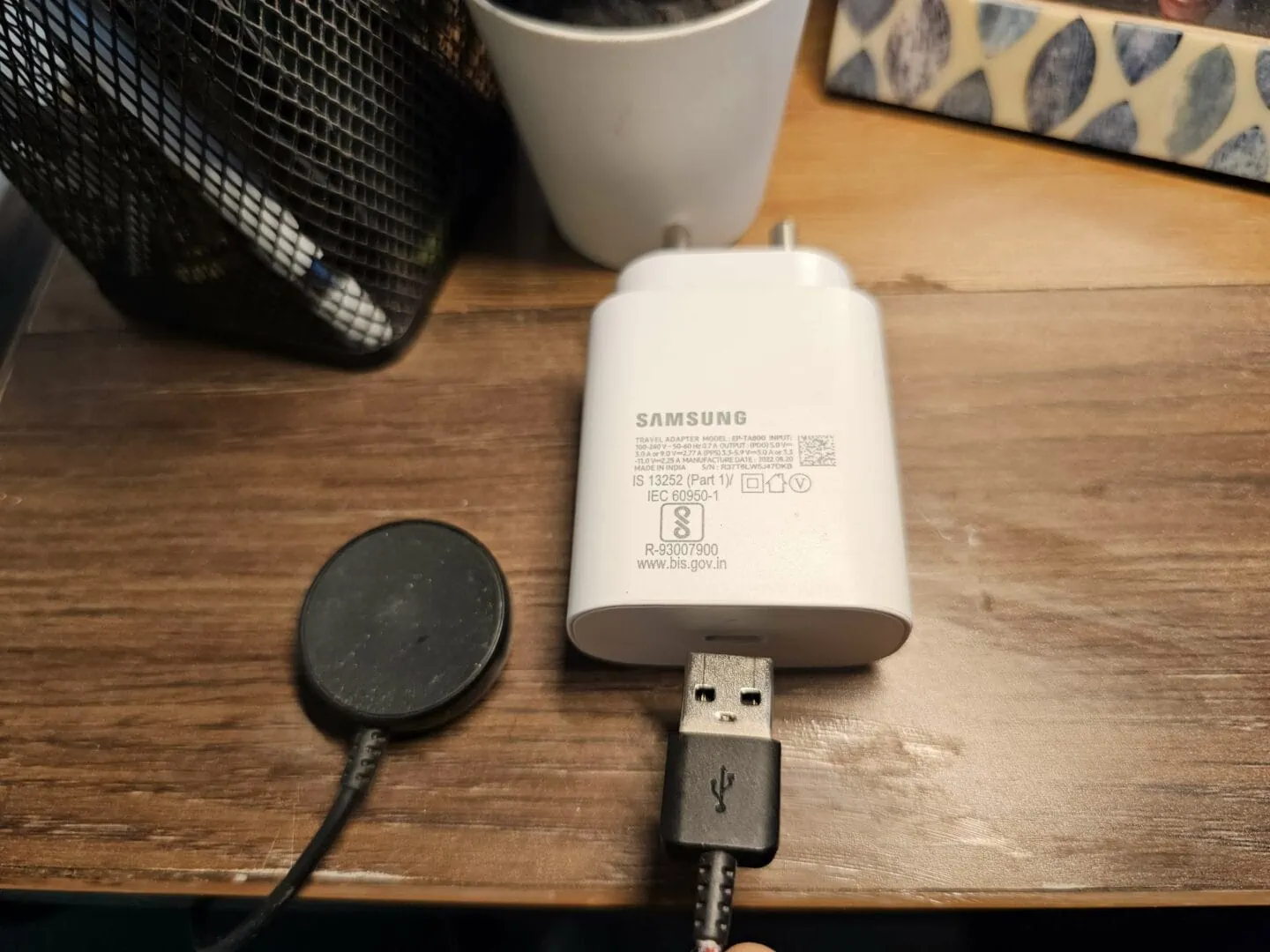 Remember that if your power adapter has a single port, you will lose the functionality of charging your smartphone and watch simultaneously. To solve this, you can invest in a multi-port charger that can charge both your phone and watch at the same time.
When picking a multi-port charger, ensure it supports the charging standards used by your phone and watch to achieve the fastest charging speeds. Many manufacturers like Apple, Samsung, and OnePlus have already started selling multi-port chargers, which is excellent if you use their devices.
For those who travel a lot, we suggest looking into watch chargers that plug into the USB port on your power brick or laptop. Supported by the charging port, these chargers will not need you to leave your watch dangling from its cable.
Use a wireless charger to charge your smartwatch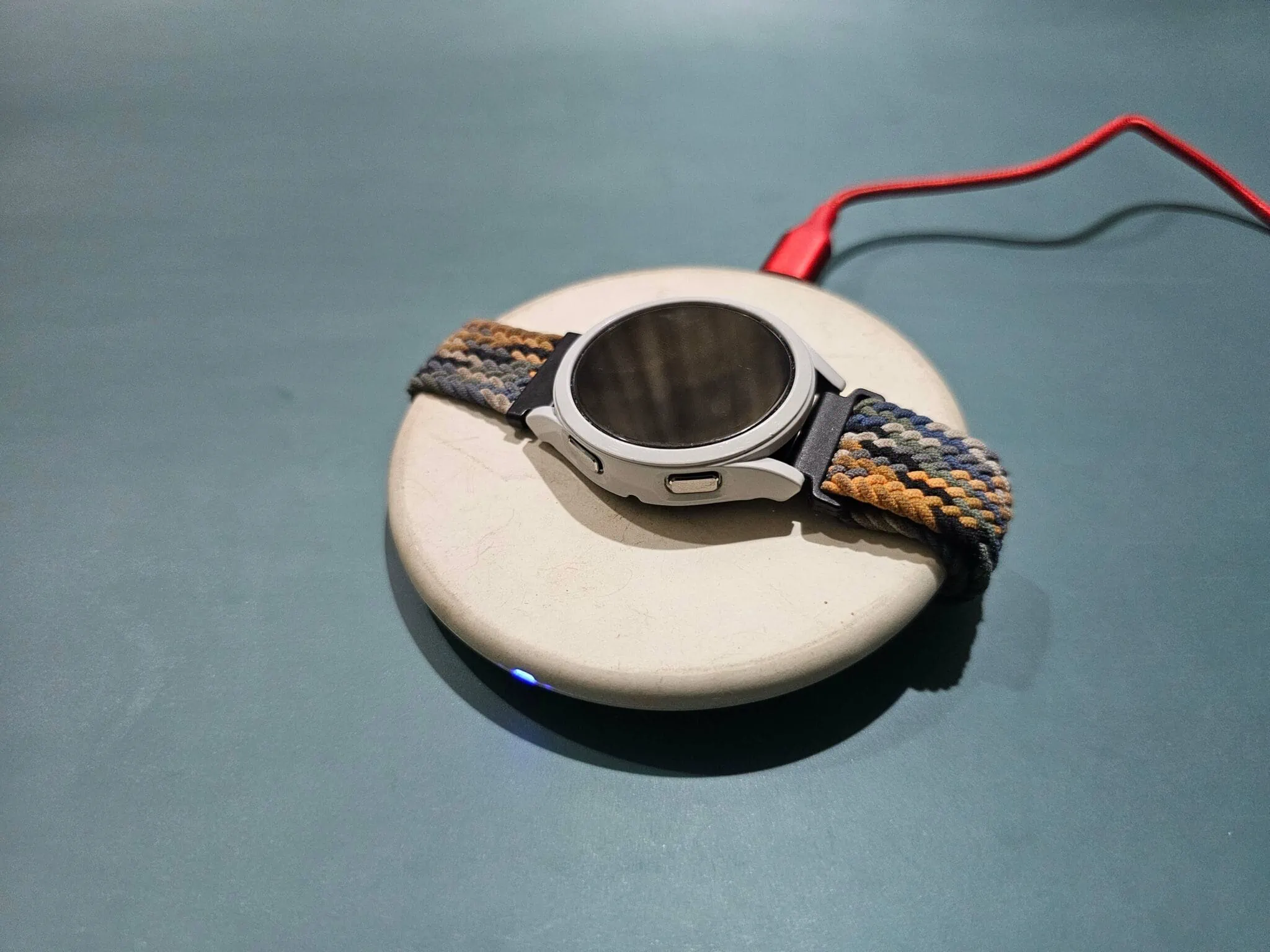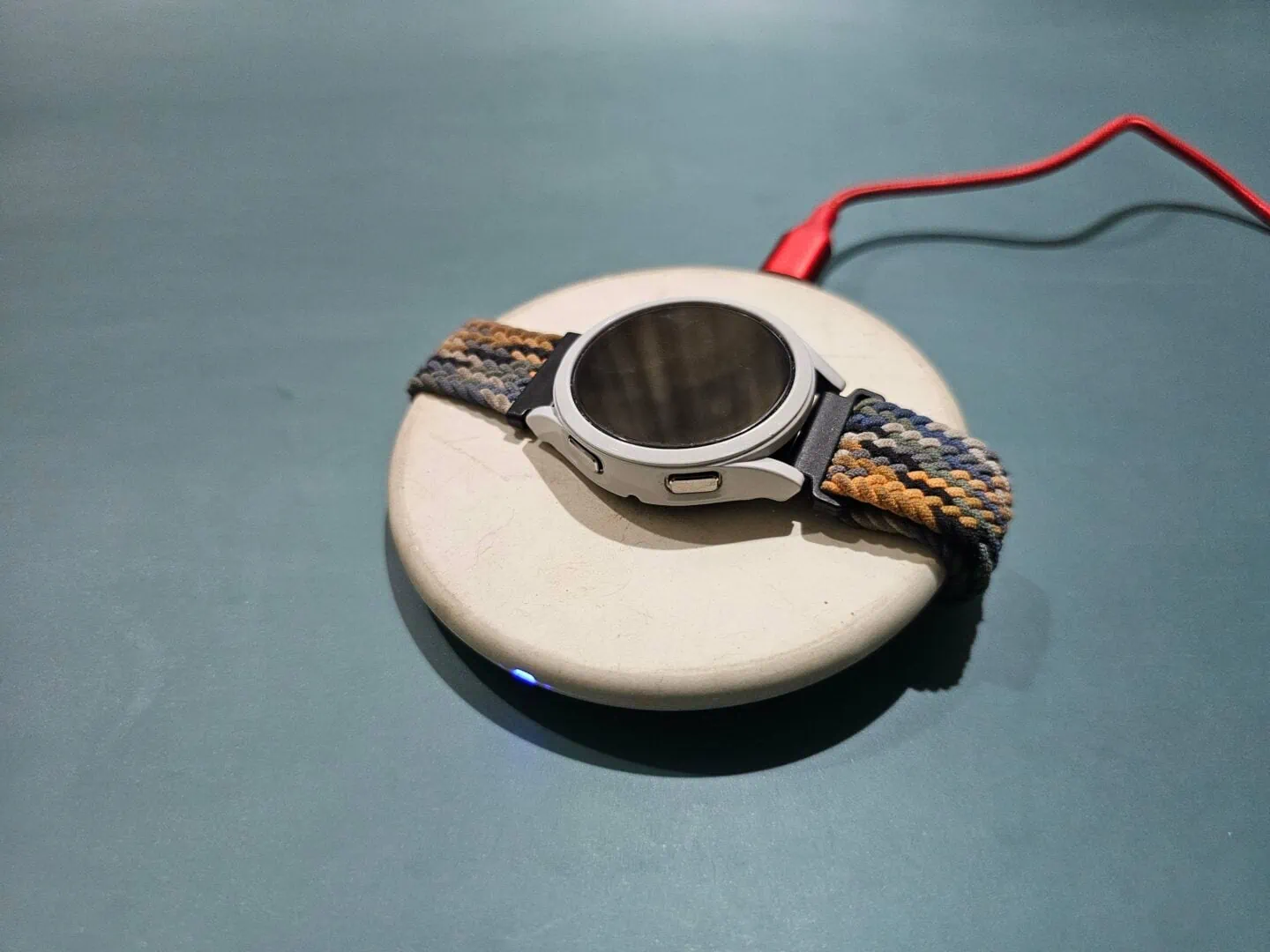 If you already use a wireless charger for your phone and accessories, charging a smartwatch on it shouldn't be an issue. Except for the Apple Watch, smartwatches are compatible with most wireless chargers, save for a few stand-based ones. Charging your smartwatch this way does away with the charging puck and adapter, freeing up your charging area.
A common issue with wireless chargers is that charging a smartwatch on them can get pretty finicky. The flat surface and lack of magnets in wireless chargers can make it challenging to align your smartwatch. Unlike phones, watches have a non-standard charging coil and rounded bottom that makes them prone to stop charging on a wireless charger when bumped or disturbed.
If you experience such issues and want to do away with the hassle of using a cable, consider getting a dual wireless charger with a dimple and magnets to align and secure your smartwatch for charging. If you plan to charge multiple devices, a wireless charger with a cooling fan and following some of the best practices we listed in detail can help prevent overheating.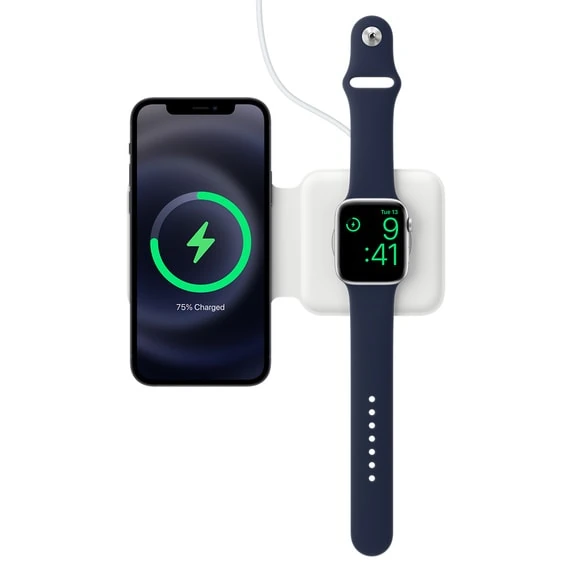 Keep in mind that Apple watches will straight up not work with MagSafe or standard Qi wireless chargers, leaving you with only the original or MagSafe Duo charger. Apple's MagSafe Duo is an excellent option for Apple Watch users wanting to charge their iPhone and Apple Watch with a single cable, while the fold-up mechanism makes it suitable for traveling.
Charge your smartwatch with your phone's reverse wireless charging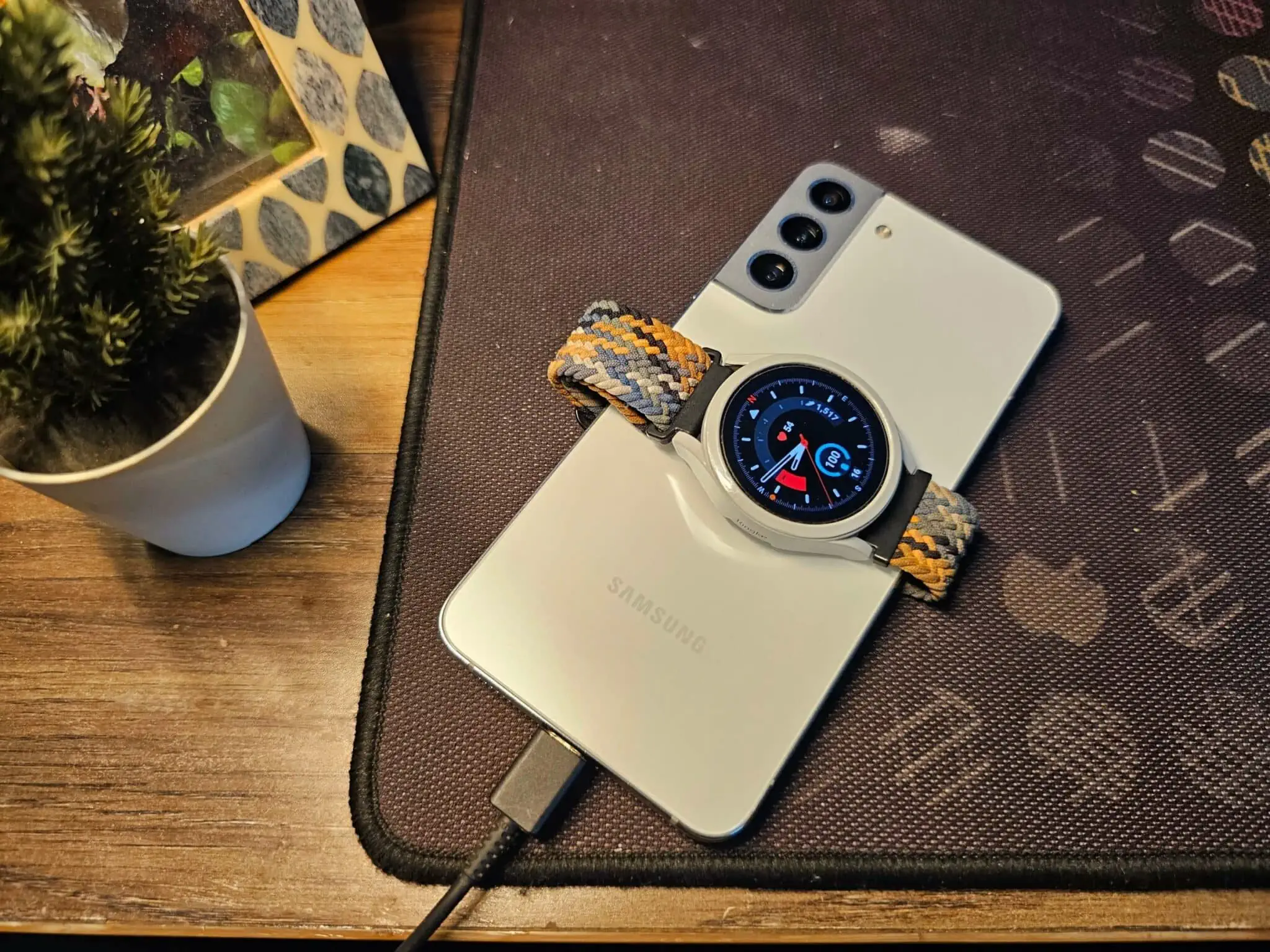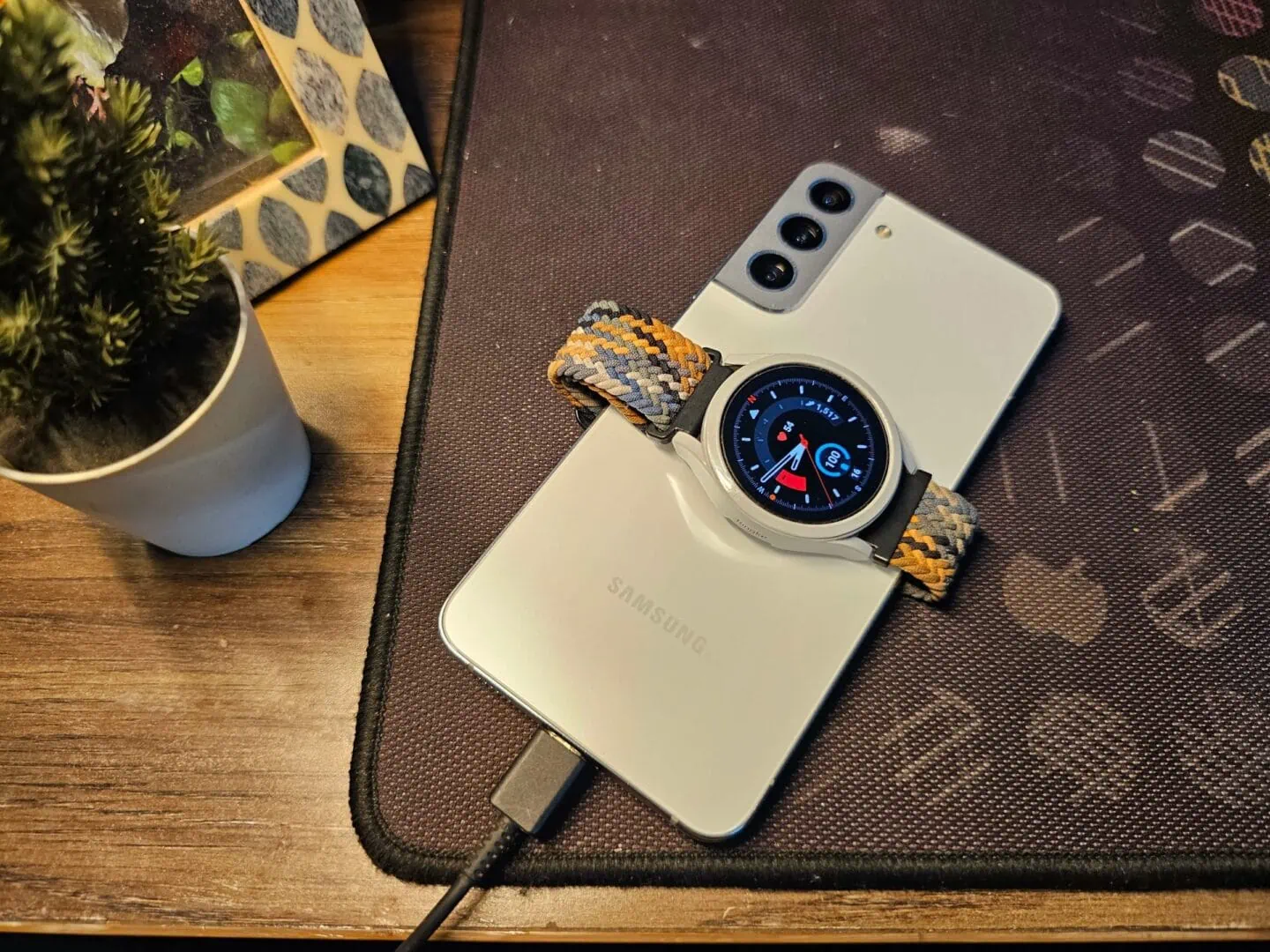 A feature showing up increasingly on new smartphones is the ability to use their wireless coils as a wireless charger. Smart Battery Share on Pixel devices and Samsung's Power Share are some of the reverse wireless tech already available in the latest devices from these companies, supporting a wide range of accessories, including smartwatches.
If your phone supports it, you can start charging your smartwatch immediately—no need for accessories or an additional charger. Simply enable the setting on your phone, and place the smartwatch on its back.
Another benefit is the ability to simultaneously charge your watch and phone by plugging in your phone during reverse wireless charging. This is a great way to top up your smart watch in a pinch if it loses charge when you're on the go.
If you're considering reverse wireless charging as a permanent solution, there are a few caveats to keep in mind. As smartphones do not have a proper way to dissipate the heat from wireless charging, it can cause either the phone or watch to overheat and stop charging. You can try these steps to mitigate overheating if you experience it in your smartwatch.
You may also need to manually activate it on Samsung devices, making it less seamless than the other methods of charging a smartwatch using your phone's charger. If you're not plugged in, reverse wireless charging can rapidly drain your phone's battery and cause slow charging and overheating when your phone's plugged in.
So what method would you use to charge a smartwatch using your phone charger? Let us know in the comments below. Bookmark this guide if you need it to troubleshoot again in the future, and feel free to share it with friends and family.