If you're a student planning to major in Mechanical Engineering, you'll need a laptop for running tasks like Computer-Aided Design, engineering simulations, and programming.
These tasks are both graphically and computationally intensive, so you'll need to choose the suitable processor, graphics, and memory specs.
It's important to realize that you're not buying a laptop for professional use. Many buying guides suggest configurations that are way too overpowered and expensive for a student.
Many also overlook potential dealbreakers like battery life, weight, and size and end up with a laptop that cannot keep up a college routine.
We've identified a range of laptops that can help you through your Mechanical Engineering major. Some of our picks target students looking for an all-round laptop to run their course software and the latest gaming titles.
Other laptops on our list run hardware fine-tuned for specific applications like CAD for those wanting access to a portable workstation. We also made sure to identify budget laptops that meet basic course requirements.
Click here to skip to laptop recommendations.
Mechanical Engineering student laptop requirements
We've identified the following points that are important for you to know before purchasing a laptop for your Mechanical Engineering major:
Processor
The processor is perhaps the most crucial component of a laptop used for Mechanical Engineering.
Loading speed, viewport framerate, and save times in CAD software depends on processor speed, while simulation software for FEM greatly benefits from more processor cores. So, choosing a powerful processor is necessary.
Consumer vs. Pro processors
Consumer processors involve Intel's Core and AMD's Ryzen lineup. Professional CPUs are only available from Intel through their Xeon mobile processor family.
Professional GPUs support ECC memory, which eliminates errors due to data corruption when working with mission-critical simulation and programming software.
However, you trade raw performance as these chips have locked clocks that run at lower speeds than their consumer counterparts.
Students in mechanical engineering are better off utilizing on-campus high-performance computers for these features over picking up a laptop with Xeon that costs way more and performs worse.
Clock speed and Core count
Processor clock speed is important for CAD and programming applications as it eliminates bottlenecks in asset loading, saving, and viewport display. You can compare the boost/turbo clock speeds of processors from the same manufacturer to get a rough idea of which one is better.
For simulation and some programming cases, a processor with more cores is better, though you'll have to ensure adequate system memory to go with it. More cores will always not be better as each core must maintain its clock speed when multiple cores are used simultaneously.
Intel vs. AMD
Intel processors have faster core clocks, and the latest generation processors even excel in core count. These come at the literal cost of being more expensive than AMD processors while also suffering from a high thermal output.
Intel's thermal woes mean laptops with the company's processor will have worse battery life, and notebooks with poor cooling can even tend to throttle thermally.
AMD GPUs offer excellent value for money but lack the performance of the latest Intel processors. AMD wins in efficiency due to their 7nm Zen 3 process, allowing laptops to be more lightweight and last longer on battery power.
A special mention here is Apple Silicon. While not a leading player in the Mechanical Engineering side of things, it still beats Intel and AMD in efficiency and offers decent performance in supported applications. So don't count it out as an option just yet.
Suitable processors for a laptop for mechanical engineering studies
To make it easy to zero down on a processor, we've recommended processor options over a range of budgets and use cases in the following table:
Budget
Use Case
Recommended Processor
< $499
2D and 3D CAD,
Coding
– Intel 11th Gen Core U Series
Simulation, Coding,
Rendering
– AMD Ryzen 5000 U Series
$500-$699
2D and 3D CAD,
Simulation, Coding,
Rendering
– Intel 12/11th Gen Core U Series
– Intel 11/10th Gen Core H Series
– AMD Ryzen 5000 U/H Series
$700-$999
2D and 3D CAD,
Coding
– Intel 12th Gen Core P Series
– Intel 11/10th Gen Core H Series
– Apple Silicon M1
– AMD Ryzen 5000 H Series
Simulation, Coding,
Rendering
– Intel 11/10th Gen Core H Series
– AMD Ryzen 5000 H Series
$999+
2D and 3D CAD,
Coding
– Intel 11/12th Gen Core H Series
– Apple Silicon M1 Pro/Max
– Apple Silicon M2
– AMD Ryzen 5000 H Series
Simulation, Coding,
Rendering
– Intel 12th Gen Core H Series
– Apple Silicon M1 Pro/Max
– AMD Ryzen 5000 H Series
Graphics Card
As a Mechanical Engineering student, you'll work with 3D Computer-Aided Design (CAD) applications like Solidworks or Fusion 360. These applications require a graphics card or GPU to run. You may know GPUs from their use in gaming.
We've gone through some aspects of a GPU concerning their use in Mechanical Engineering:
Consumer vs. Pro GPUs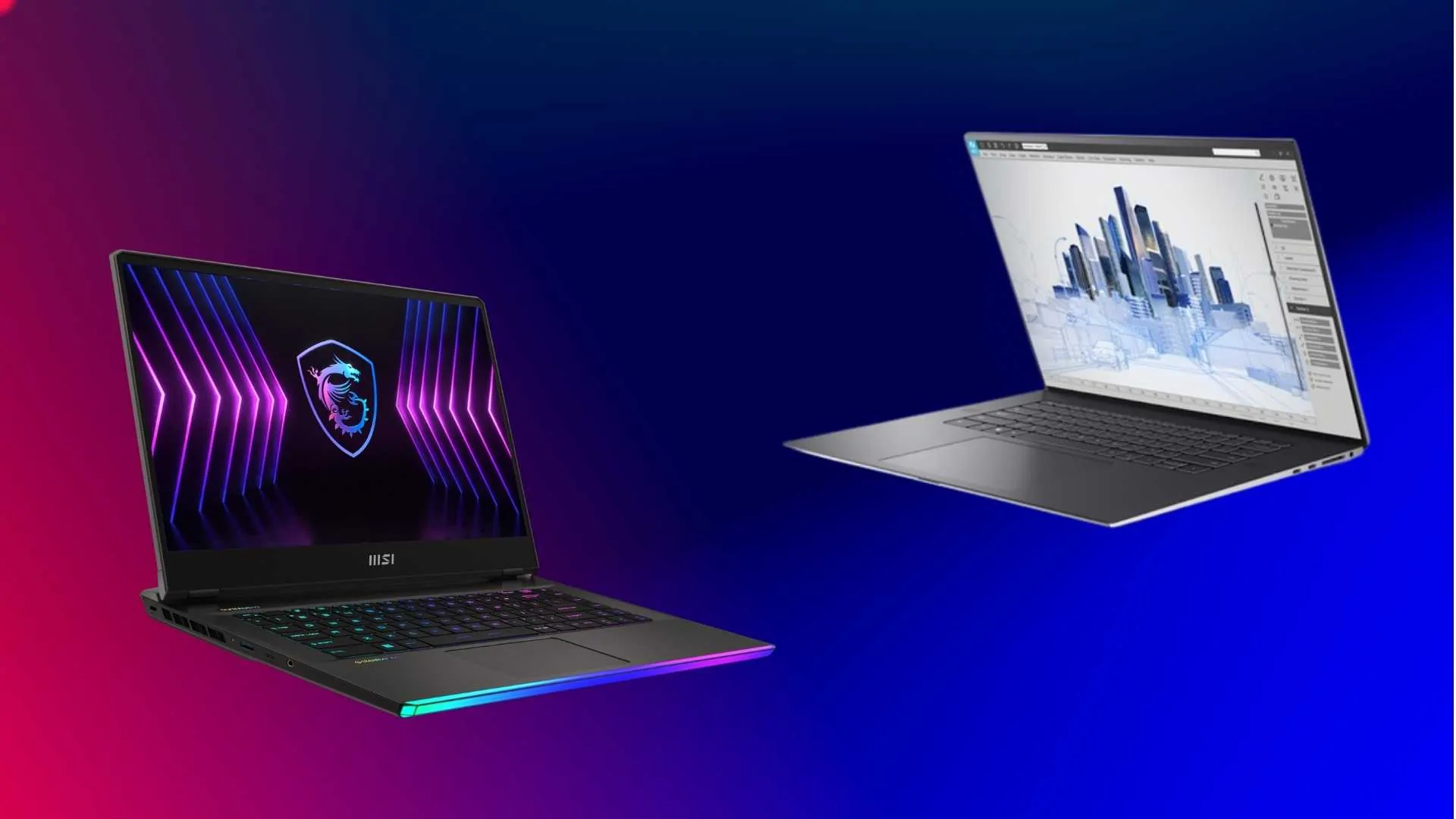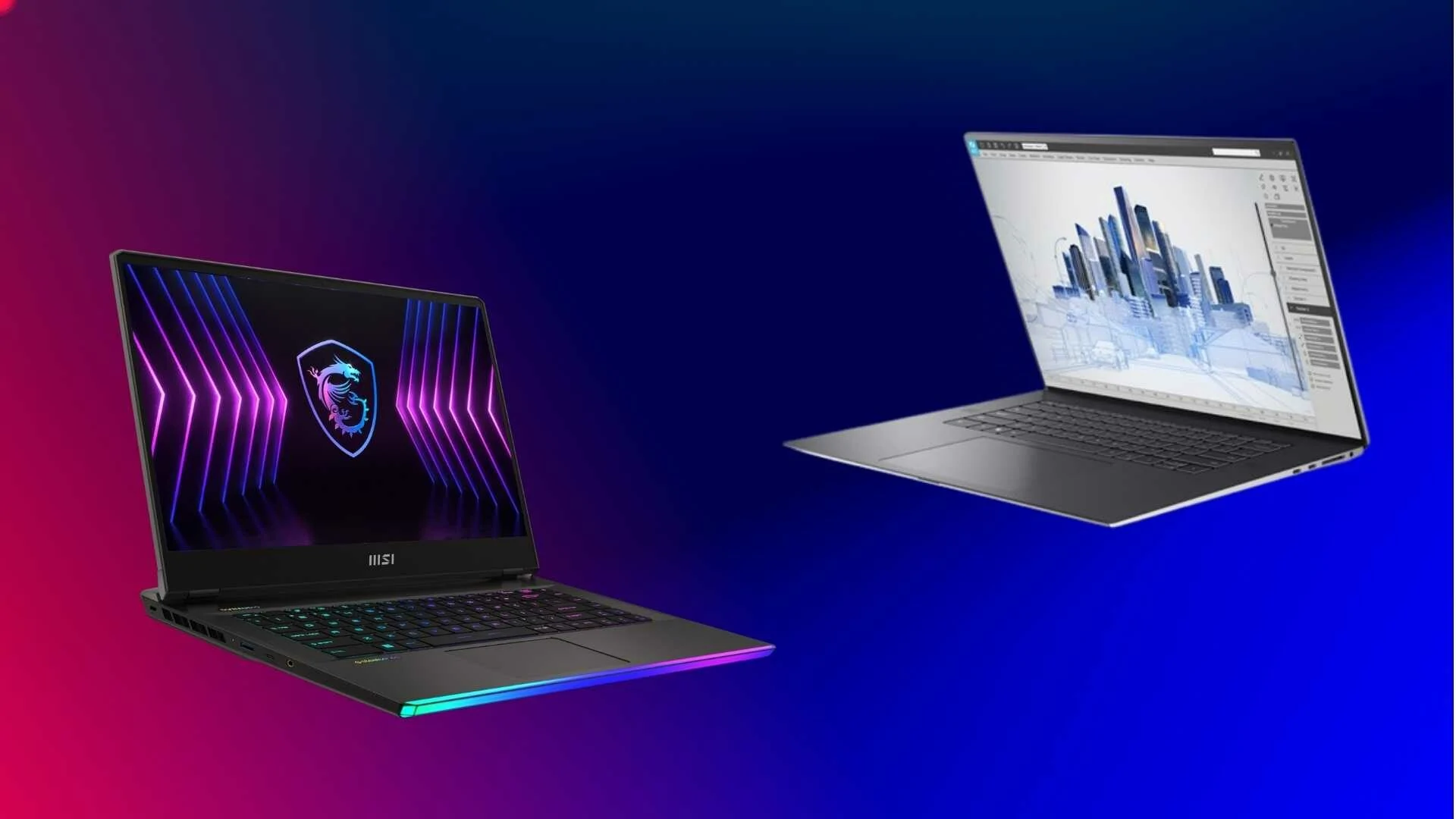 There are two types of GPUs: Consumer and Professional. Consumer GPUs are typically used for gaming and small-scale content creation, while professional GPUs are "certified" for use in work environments. Both GPUs feature nearly identical hardware but vary in performance and features.
As a mechanical engineering student, a consumer GPU is a perfect choice. While consumer GPUs will not support some features like SolidWorks RealView due to lack of certification, they should have a minimal impact on your coursework.
One exception is Ansys GPU acceleration which works with only the latest workstation cards mentioned here. If this is your use case, we recommend a professional GPU.
Even though professional GPUs tend to perform better than a similarly specced consumer option, they are expensive and perform poorly in tasks like gaming.
VRAM capacity
Video memory or VRAM is usually denoted in GB in the spec sheet of a laptop. A graphics card uses its VRAM instead of system memory, which is faster due to better technology and proximity to the motherboard.
VRAM requirements depend on the complexity of your model or assembly and the resolution of your display. GPUs of the same generation with more VRAM also tend to have additional, faster cores that can use the extra memory.
If you plan to render your CAD models, additional VRAM can be beneficial, too, especially for complex, higher resolution renders.
More video memory lets you play at higher resolutions and better quality textures for gaming.
Nvidia vs. AMD
Laptop GPUs from either manufacturer should be fine for 3D modeling in programs like SolidWorks and Fusion 360 as they primarily use the VRAM.
AMD's latest mobile GPUs also excel in rendering programs like SolidWorks Visualise, so you cannot go wrong with either manufacturer. Make sure to choose a card that supports Ray Tracing technology for the best results.
The latest generation of AMD GPUs is yet to reach the mainstream market, so it's better to stick with Nvidia GPUs for now.
Choosing the right GPU for a student mechanical engineering laptop
Now that you have a fair idea of what to look out for in a laptop GPU for Mechanical Engineering, we have compiled a list of tasks and their corresponding GPU requirements:
Task
GPU Type
VRAM capacity
Recommended Laptop GPU
2D CAD (AutoCAD 2D)
Consumer
2-4 GB
– Integrated laptop graphics
– MX450
– MX 550
3D CAD (simple assemblies)
Consumer
2-4GB
– GTX 1650
– GTX 1650Ti
– RTX 3050
– RTX 3050Ti
3D CAD (large assemblies)
Consumer
4-8GB
– GTX 1660Ti
– RTX 3050
– RTX 3050Ti
– RTX 3060
3D CAD (complex assemblies /
high resolution)
Consumer / Professional
8-16GB
– RTX 3070
– RTX 3070Ti
– RTX 3080
– RTX 3080Ti
– RTX A2000
– RTX A3000
– RTX A4500
Ansys Products
Professional
8-16GB
– RTX A2000
– RTX A3000
– RTX A4500
Recommended Laptop GPUs for mechanical engineering. (Note: AMD GPUs will be added when supported laptops launch)
RAM
System memory is often overlooked when purchasing a laptop. For a mechanical engineering major, quite a few tasks require lots of memory to run effectively.
Take engineering and multiphysics simulation software like Ansys Fluent, for example. It requires 8GB of RAM per CPU core, implying a six-core CPU will need at least 48GB of memory for best performance.
While your institution will have dedicated servers with high-performance computing for such tasks, you may require a laptop for learning or working on personal projects.
Extra memory can also be beneficial in research where many applications like Chrome open simultaneously can quickly hog up memory.
A laptop with 16GB of memory and the option to upgrade it to a higher capacity down the line is ideal. If you're not planning to use your laptop for heavy lifting and need something portable with good battery life like a MacBook, then 8GB should be the bare minimum.
Weight
It's easy to get lost in the spec sheet focusing on the performance that you forget to account for weight.
A heavy laptop is difficult to carry to class. If the battery life is subpar, you'll also need to take a large charging brick around, which adds to the overall weight.
However, heavier laptops offer better performance and cooling. So, you'll have to decide between performance and portability. We recommend buying a secondary device like an iPad to take notes instead of missing out on performance.
Otherwise, you'll have to take a minor hit in performance or go with a smaller screen-size laptop.
Battery
When choosing a laptop for mechanical engineering, you'll need to be careful about how long its battery will last. A laptop with a poor battery life will require frequent charging.
If your college classroom has plenty of plug points and you don't mind the additional weight of a charging brick, you can consider more powerful laptop options. Make sure to take the latest hardware as manufacturers are making them more efficient with each generation.
Otherwise, your only options are a lower-powered processor like Intel's U series chipset, which is significantly less powerful, or Apple Silicon, which is ludicrously expensive and lacks support for many programs used in Mechanical Engineering.
As mentioned before, a secondary device can go a long way in serving as your daily driver while leaving the heavy lifting to your laptop.
Options like USB-C charging support are a bonus, as you can top up your laptop, phone, and other accessories with a power bank. Fast charging laptops are also great as they reduce time tethered to a wall.
Screen
A decent FHD or QHD screen with full sRGB coverage should be sufficient for most students. Higher refresh rates offer a smoother UI experience and are great for gaming. They can be turned off during class for improvements in battery life.
UHD screens do not scale well with Windows and mechanical engineering software. They tend to cause issues with seeing the text on the screen legibly and significantly reduce your battery life.
We have an article on which screen size suits college students, so check it out.
Aesthetics
Many powerful laptops available for mechanical engineering also happen to be gaming laptops, which have a gamery aesthetic that can sometimes be distracting, especially in the classroom.
Most laptops these days have addressed the issue and offer more toned-down models, but do take a good look at a laptop's aesthetics before deciding, as you don't want it to stick out like a sore thumb in class.
Our picks for the Best Laptops for Mechanical Engineering Students
MSI Creator M16
Best laptop for mechanical engineering students
CPU: Intel Core i7-12650H
GPU: NVIDIA GeForce RTX 3060
RAM: 32GB DDR4 (upgradeable)
Storage: 1TB PCIe NVMe SSD
Screen: 16″ QHD 60Hz IPS
Productivity-oriented 16:10 high-res display
Powerful specs
Lots of memory
Excellent thermals
Full-size keyboard
Sufficient high-speed ports, including LAN
Poor battery life
Not a high refresh rate display
Finding a laptop that ticks all the right boxes for mechanical engineering is challenging. The diverse range of software requirements means that there's always something not good enough.
The MSI Creator M16 comes close, featuring the right blend of specs and features at a student-friendly price, making it our #1 recommendation for mechanical engineering studies.
Performance: The Intel 12th Gen i7-12650H is perfect for handling demanding tasks at college and pairs exceptionally well with the RTX 3060 GPU. The QHD resolution is excellent for these specs as it offers better detail that can be useful in CAD programs. The 32GB of RAM is also plenty for simulation and programming tasks.
Battery and Charging: The 53Wh battery is not ideal given the 2K display and power-hungry processor and will last only a few hours on heavy use. It's best to use this laptop plugged in for the best performance.
Weight: Coming in under five pounds (2.3kg), the Creator M16 can get weighty but is still reasonably lightweight for its class of laptops.
Upgradeability: You can upgrade the RAM and SSD with two slots each. However, the 32GB RAM and 1TB storage are adequate for most students.
If you can afford it and handle the heavier 16-inch form factor and lower battery capacity, the Creator M16 is suitable for your mechanical engineering major.
ASUS ROG Strix Scar 15
Uncompromising performance
CPU: Intel Core i9-12900H
GPU: NVIDIA GeForce RTX 3060
RAM: 16GB DDR5 (upgradeable)
Storage: 512GB PCIe NVMe SSD
Screen: 15.6″ FHD 300Hz IPS
Powerful processor and graphics
Excellent quad-speaker setup
High refresh rate display
Great port selection
Upgradable RAM and SSD
Can get toasty on high loads
No physical number pad
No webcam
Uncompromising performance is the perfect description of the Scar 15. Fitted with one of the quickest processors to date and a fully unlocked GPU, it holds a ton of power that can run any software without hesitation: Fusion 360, ANSYS, or MATLAB, you name it.
Add the blazing fast display, top-notch speakers, and large-size battery, and you've got a laptop that offers zero compromises for a mechanical engineering student.
Performance: The ROG Strix Scar 15 features an i9-12900H, paired with a 140W unlocked RTX 3060 graphics card. This combo is more than competent in handling even the most demanding projects. Gaming on it is also spectacular thanks to the 300Hz display that unlocks the full potential of the GPU in games, especially esports titles.
Battery and Charging: You get a 90Wh battery with 100W USB-C charging support, so it can be topped up with a USB PD wall charger if needed. Remember that the i9 is a powerful processor that can chew through your battery quickly, so don't expect an all-day battery with heavy use.
Weight: Weighing a hair over five pounds (2.3kg) and using a 280W power brick that adds another 2.2 pounds (0.99kg) to the mix, the Scar 15 is relatively lightweight for this category of high-performance laptops.
Upgradeability: The RAM and SSD are upgradeable, each having two slots.
If you value raw performance above everything, the Scar 15 is a powerful, compact, and well-built laptop that is great for classwork and fun. Only the high price and lack of a webcam and number pad keep it from our top recommendation.
Lenovo Legion 5
Essentials at a great price
CPU: AMD Ryzen 7 5800H
GPU: NVIDIA GeForce RTX 3050Ti
RAM: 16GB DDR4 (upgradeable)
Storage: 512GB PCIe NVMe SSD
Screen: 15.6″ FHD 165Hz IPS
Powerful processor

Upgradable components like RAM, SSD, and battery
Excellent full-size keyboard with RGB
Top-notch build quality
Low battery capacity
Heavy, especially with included charger
Poor speaker system
Lenovo's Legion 5 lineup has long been a student favorite. You get specs just right for running your tasks packed into a decent well-built laptop. The screen doesn't compromise on quality, while the full-size keyboard is excellent to type on.
Performance: The Ryzen 7 5800H is good at multi-threaded workloads, although it does fall behind the latest Intel processors in per-core performance. The 4GB of VRAM of the RTX 3050Ti is low for 2022 standards but can still tolerate most CAD programs. For games, you will need to dial down the quality to match the 144Hz refresh rate of the screen.
Battery and Charging: This model ships with a 60Wh battery, which is pretty low, considering the space for an 80Wh one. The Ryzen 7 is somewhat efficient, so you could drag it through a school day with very light use. USB-C charging is supported if you're looking to top it up with a power bank or GaN charger.
Weight: The Legion 5 is on the weightier side of laptops, coming in at 5.3 pounds, with the charging brick weighing an extra 1.2 pounds.
Upgradeability: The two memory and storage slots are great for upgrades. You can also upgrade to the 80Wh battery by finding a suitable Legion 5 or 5 Pro battery on sites like eBay.
The Legion 5 is still an excellent suggestion for students. The strong multi-core performance is sufficient for programs like Ansys and MATLAB. The GPU is somewhat weak for hardcore gaming or rendering but adequate for CAD software. But, hey, you have the essentials without breaking the bank.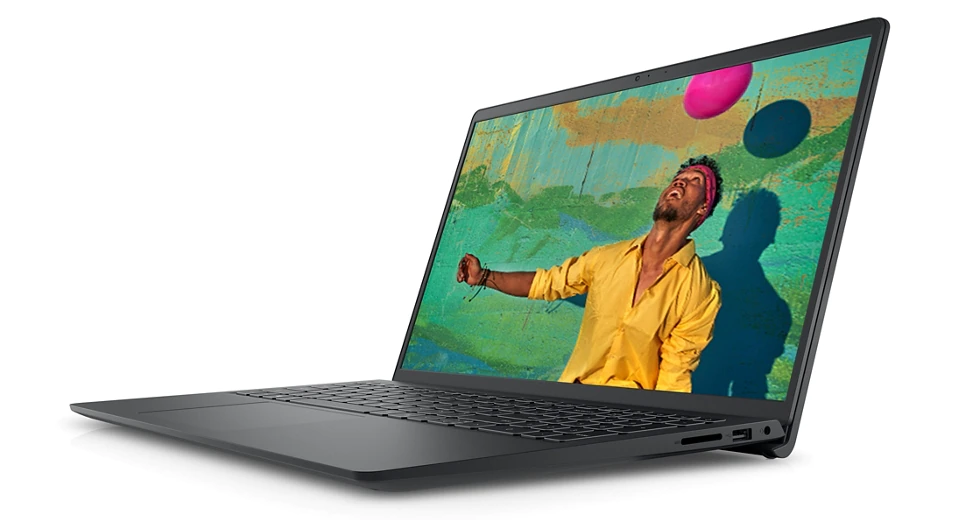 Dell Inspiron 15 3000
For students on a tight budget
CPU: Intel Core i5-1135G7
GPU: Intel UHD Graphics
RAM: 8GB DDR4 (upgradeable)
Storage: 256GB PCIe NVMe SSD
Screen: 15.6″ FHD 60Hz display
Powerful single-core performance for cheap
Memory and storage are replaceable.
Decent ports
Full-size keyboard
No dedicated GPU
Poor multi-core performance
Budget Screen
Plastic Build
Mushy keyboard
The Inspiron 15 3000 is the cheapest you can go before your laptop starts struggling to run mechanical engineering programs. It is an excellent option for students beginning their degree as it supplies enough power for beginner classes.
Students can either upgrade or use their campus facilities for more taxing applications. In either case, the Inspiron 3000 will make a remarkable laptop for taking notes, researching, or running a few lightweight programs.
Performance: Intel's 11th Gen i5-1135G7 has respectable single-threaded performance, allowing it to run 3D CAD programs like Solidworks or Fusion 360. Just don't expect the integrated UHD graphics to run large assemblies. The laptop is also suitable for programming due to the quad-core processor, but we wouldn't suggest it for complex FEA simulations.
Battery and Charging: The battery life is decent considering the 41Wh battery. The laptop charges through a 65 Watt adapter, and there are no USB-C ports for charging or data transfer.
Weight: Belonging to the ultrabook category, the Inspiron 3000 comes in at 3.82 pounds (1.73 kg), with the charger weighing extra.
Upgradeability: The laptop can be upgraded on the inside thanks to two SODIMM, one NVMe, and a single SATA 2.5-inch drive slot. We suggest immediately populating the other RAM slot with an additional stick of 8GB memory and adding a SATA SSD for extra storage.
The Dell Inspiron 15 3000 is a great budget laptop to start your mechanical major. A few upgrades to the RAM and storage are required to ensure it can keep up with your daily routine. It also functions as a cheap secondary device if you decide to buy a better laptop down the road.
ASUS TUF Dash 15
Portability meets performance at great value
CPU: Intel Core i7-12650H
GPU: NVIDIA GeForce RTX 3060
RAM: 16GB DDR5 (upgradeable)
Storage: 512GB PCIe NVMe SSD
Screen: 15.6″ FHD 144Hz IPS
Decent battery life, with support for USB-C charging
Full-size keyboard
Lightweight
Latest-gen internals at an affordable price
Good port selection
Lower-tier screen with poor color reproduction
If you're looking for the sweet spot between portability, performance, and cost, the Dash 15 from ASUS is your laptop. Equipped with the latest processor and graphics, it comes in a compact chassis much lighter than a standard 15-inch gaming laptop.
Performance: The Dash 15 features a Core i7-12650H paired with an Nvidia RTX 3060 GPU, a combination capable of running any course software. The DDR5 memory speeds up code compilation and complex simulations and is sufficient for beginner courses.
Battery and Charging: Equipped with a 76Wh battery, the Dash 15 has a surprisingly good battery life comparable to Ryzen laptops. 100W USB charging support is excellent if you want to carry a smaller brick or charge the laptop with a power bank while traveling.
Weight: We were surprised by how low the Dash 15 weighs, around 4.3 pounds (1.95kg). The lower weight makes it bearable to carry around every day to class. The 200W power brick is also light and compact, at just 1.32 lbs (0.6kg).
Upgradeability: You can replace the RAM and SSD on the Dash 15. The 2 SODIMM slots allow you to max out your memory to 64GB. An extra NVMe slot will enable you to add extra storage if needed.
The Dash 15 is a portable laptop with excellent battery life for its category. The screen is not spectacular, but it's not a wrong choice if you are willing to overlook it for better portability and battery.
Acer Nitro 5
Performance at an affordable price
CPU: Intel Core i7-12700H
GPU: NVIDIA GeForce RTX 3060
RAM: 16GB DDR4 (upgradeable)
Storage: 512GB PCIe NVMe SSD
Screen: 15.6″ FHD 144Hz IPS
High performance at an affordable price
Memory, SSD, and SATA slots available for upgrades
Decent connectivity, including ethernet
RBG backlit full-size keyboard
Dull display
Battery life falls short of competitors.
Unimpressive speakers
With a fresh new look, the Acer Nitro 5 delivers big time, offering the latest 12th processor and graphics at an affordable price. Its fantastic keyboard, build quality, and extensive upgradability make it appealing for use in a mechanical engineering major.
Processor: The Intel Core i7-12700H is a top-of-the-line laptop CPU with 14 cores and 20 threads, great for both single and multi-threaded workloads. The RTX 3060 offers 6GB of VRAM and supports Ray Tracing, allowing it to effortlessly handle student CAD and rendering programs while also being fantastic at games.
Battery and Charging: The 53Wh is disappointing considering the power-sipping specs of the Nitro 5. You'll have to carry the included charger to class to make it through an entire day. The laptop also supports charging via USB C.
Weight: Weighing in at 5.51 pounds (2.5kg) with the charger adding another 1.8 pounds (0.8kg), the Nitro 5 is by no means lightweight. Mid-range laptops in this performance range tend to get heavy.
Upgradeability: The Acer Nitro comes with 16GB of DDR4 memory, which you can further upgrade thanks to two SODIMM slots that support a maximum of 64GB (2×32) DDR5 memory. A 2.5-inch slot is also available if you need to add bulk SATA storage.
If you want potent graphics and processing at a low price with the option to add cheap bulk storage in the future, then the Nitro 5 is a solid, well-built laptop that offers just what you need. You don't compromise on the keyboard or connectivity, though the screen and battery life take a significant hit.
Acer Swift X
Ultra-light and packed with power
CPU: Intel Core i7-1260P
GPU: NVIDIA GeForce RTX 3050
RAM: 16GB LPDDR5
Storage: 512GB PCIe NVMe SSD
Screen: 14″ WQXGA 60Hz IPS
Weighs just 1.4kg
Immersive high-res display
Upgradable SSD
Subpar keyboard
Poor audio
Soldered memory
Students can often find it challenging to carry a heavy gaming laptop daily around campus. The Acer Swift X solves that by packing decent specs into a thin, lightweight chassis that won't break the bank or your back either.
Performance: Intel's latest Core i7-1260P is a step up from the standard U series chips found in most ultrabooks, offering better multi-threaded performance thanks to its 16 threads. For the GPU, you get an RTX 3050 from Nvidia. Don't get carried away by the RTX branding, as the 4GB of VRAM is a bit low for tasks like rendering where ray tracing is effectively used. Still, the graphics are great when paired with the 2K display for 3D modeling in CAD or light gaming.
Battery and Charging: The 53Wh battery doesn't hold much juice and will barely make it through a day on moderate use. The 100W USB charging is an excellent option for those looking to carry a single charger or use a power bank in class.
Weight: The laptop weighs an astonishing 3 pounds (1.4kg), placing it in the ultrabook category. You can reduce weight further by using a GaN 100W USB-C charger instead of the included power brick.
Upgradeability: The memory in this laptop is soldered on and tops out at 16GB. This may be problematic if the software you use is RAM intensive, as in the case of FEA simulations. There are two storage slots, one occupied by a 512GB NVMe from the factory. You can add extra storage later if you need it.
Those looking for a portable laptop for mechanical engineering will love the Swift X for its slim and lightweight design. It is also priced pretty well considering the crisp color accurate screen. But, you must look for potential dealbreakers like the middling performance and battery life.
What did you buy?
We hope you were able to find a laptop for your mechanical engineering major. Let us know in the comments below what laptop you chose. We are also free to answer any queries that may arise.
For further recommendations on tech like PCs and Smartphones, you can bookmark our homepage and visit our site anytime.