A day not long ago, most gamers would laugh at the thought of playing games in any other resolution apart from 1080p. This changed with introducing the Turing-based Nvidia 20-series, which made 1440p gaming an achievable task. But cards like the Nvidia GeForce RTX 2080 Ti came at a significant price premium and put off potential gamers looking to enjoy gaming at smooth framerates. Furthermore, new features like Ray Tracing further impacted performance, making 1440p much less enjoyable.
Today with the launch of Nvidia's GeForce RTX 3000 series and AMD's Radeon RX 6000 series of graphics cards, we can finally achieve real 1440p 144Hz PC gaming at a reasonable price. The new generation of cards has provided one of the most significant leaps in performance we have ever seen. For reference, the Nvidia GeForce RTX 3060 Ti costs $399 and defeats last year's premium GeForce RTX 2080 Super in almost every game in 1440p. So, it doesn't matter if you are on a limited budget since even the lower-priced models are sure to give you a decent performance at 1440p resolution.
So, the question arises, which is the best GPU for 1440p 144Hz gaming? We'll address this in this article and educate you more on the requirements of attaining a stable 1440p high refresh rate in your favorite games, as there are many things apart from the GPU that affect your framerates. We'll dedicate a section in this article that goes over every one of them, so do give it a read.
GPU Requirements for 1440p 144Hz Gaming Performance
The GPU is a core part of your gaming setup and will decide your favorite games' frame rates. Graphics cards are also one of the most expensive parts of the build, taking the bulk of not only your budget but also most of the available power. The card you chose must ultimately meet at least the following minimum requirements for playing games at 1440p 144Hz.
VRAM
The video memory or VRAM of a card is one of the most crucial factors that will affect your ability to play games at 1440p 144Hz. At higher resolutions, not only the capacity but also the speed of the VRAM comes into play. A good example is the GeForce RTX 3070 that performs on par with last year's GeForce RTX 2080 Ti thanks to its faster GDDR6x memory. AMD cards have the older GDDR6 memory but make it up by including a larger capacity of 16GB in all their premium and midrange Radeon RX 6000 series GPUs.
Large open-world titles like Red Dead Redemption 2 can make use of the extra memory, so stick with cards that offer more VRAM at your budget if you're planning on playing such titles. Remember that the memory configuration matters only if the game can make use of it. Therefore, cards like the GeForce RTX 3090 an overkill GPU for 1440p 144Hz gaming unless you plan on playing open-world titles with all settings cranked to the maximum.
Even a low-power graphics card with just 6BG of GDDR6 memory like the Nvidia GeForce 1660 Super will be able to handle games at 1440p 144Hz provided you set the graphics down to low in the game settings. This is useful for gamers mainly looking to play FPS titles, and we believe that the higher resolution will provide a visibly better experience in PC gaming.
Clock Speed
The clock speed of a graphics card determines the rate at which it processes data and, in turn, your framerates. The clock speeds will help you choose a GPU's performance compared to other options from the same family. You cannot compare the graphics card's clocks between different companies or even between two cards of the same generation, mainly because of differences in architecture or the number of stream processors. We recommend comparing other manufacturers' clocks for a particular GPU to determine which one will provide the best value and performance.
A gaming GPU generally features two types of clock speeds. The base clock is the minimum speed at which your graphics card will run on idle. The boost clock is the highest rated speed of your graphics card, though if the cooling system is good enough, the card can easily surpass the limit. Many gamers tend to overclock to get the best performance by forcing their GPUs to run at speeds higher than the boost clock. Overclocking a card usually requires extensive knowledge of clocks, voltages, and fan speeds, so it's generally better to go with custom graphics cards that offer factory overclocking.
Our Recommendations for the Best Graphics Cards for 1440p 144Hz Gaming
Based on the factors stated above and an in-depth review of the top options in the GPU market, we have singled down these options as the best for 1440p 144Hz gaming:
 
Graphics Card
Specs
Best Performing Graphics Card for 1440p 144Hz
Nvidia GeForce RTX 3080
CUDA Cores: 8704
Base/Boost Clock: 1440/1710 MHz
VRAM: 10GB GDDR6X
Memory Bandwidth: 760.3 GB/s
Power Connectors: 2x PCIe 8-pin
Best Value Graphics Card for 1440p 144Hz
AMD Radeon RX 6800
Stream processors: 3840
Base/Boost Clock: 1487/2250 MHz
VRAM: 16GB GDDR6
Memory Bandwidth: 512.0 GB/s
Power Connectors: 2x PCIe 8-pin
Best Mid-range Graphics Card for 1440p 144Hz
Nvidia GeForce RTX 3070
CUDA Cores: 5888
Base/Boost Clock: 1500/1725 MHz
VRAM: 8GB GDDR6
Memory Bandwidth: 448 GB/s
Power Connectors: 2x PCIe 8-pin
Best Budget Graphics Card for 1440p 144Hz
Nvidia GeForce RTX 3060 Ti
CUDA Cores: 4864
Base/Boost Clock: 1410/1665 MHz
VRAM: 8GB GDDR6
Memory Bandwidth: 448 GB/s
Power Connectors: 2x PCIe 8-pin
Nvidia GeForce RTX 3080: Best Graphics Card for 1440p 144Hz gaming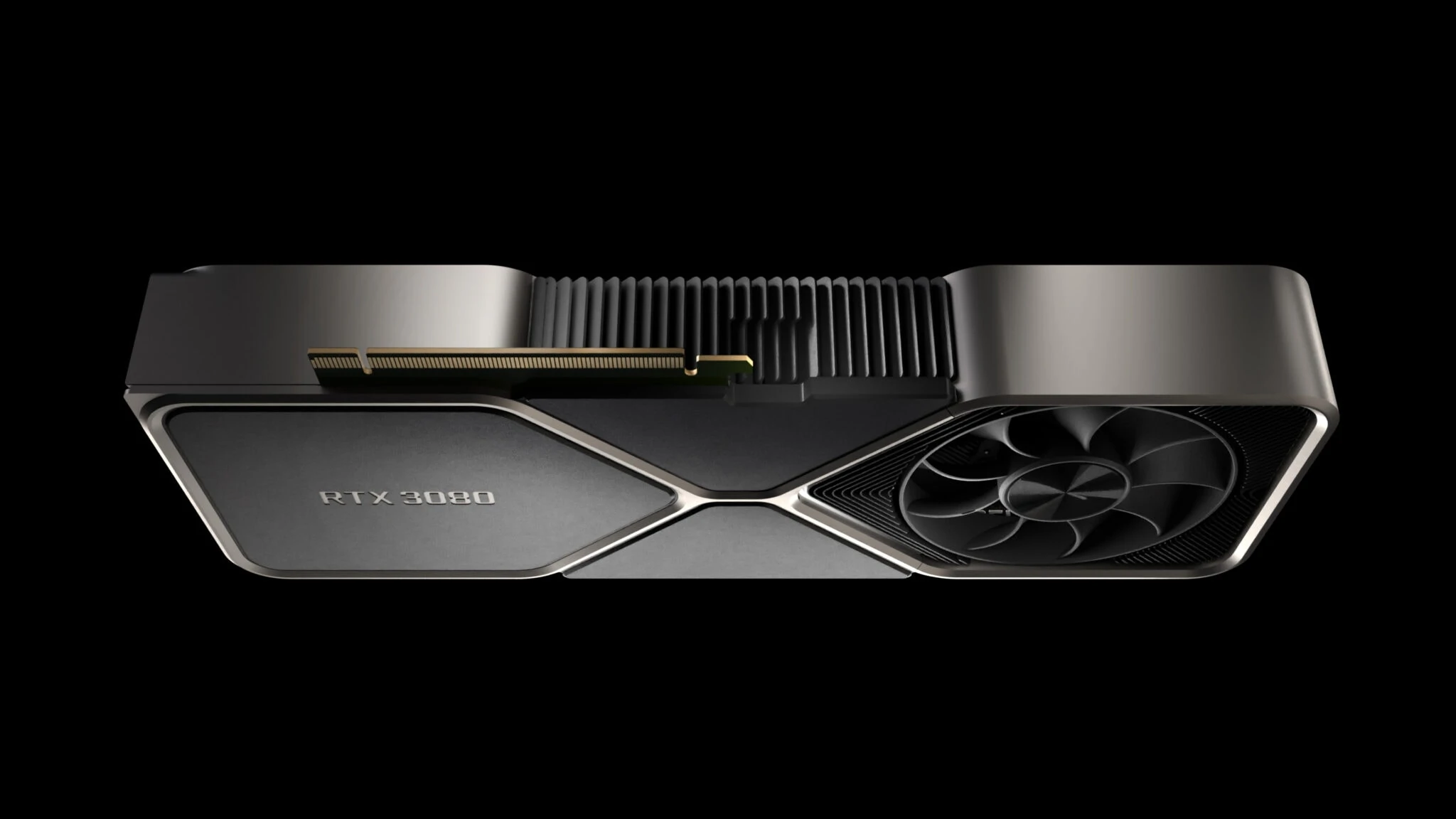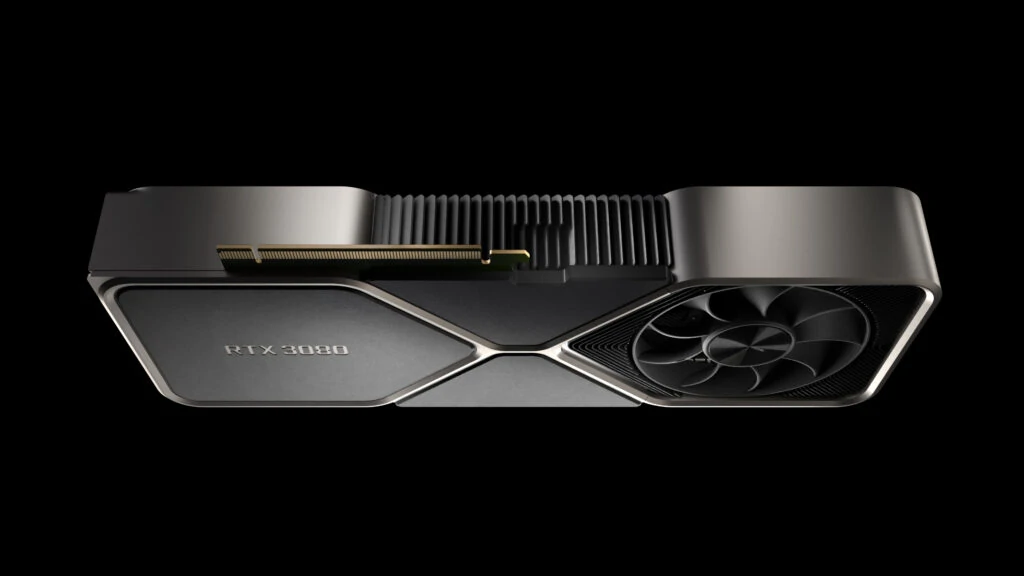 The Nvidia GeForce RTX 3080 was one of the first graphics cards to be introduced this year, and boy did it shake the market at launch. The RTX 3080 is the best choice for gamers looking to be assured of 144Hz at 1440p on most of the games they play. Although the card is aimed towards entry-level 4K gaming, we find it better suited to running at a 1440p resolution. The card performs exceptionally well in a majority of the titles and should easily surpass 144Hz.
Keep in mind that 144Hz is only achievable if features like Ray Tracing are turned off. But considering most gamers tend to play competitive FPS titles at 144 Hz, the impact will be minimal. In most games, the Ultra settings will also assure you the best visual quality, and combined with the higher resolution, it will undoubtedly give you a visual treat.
If you prefer more open-world games, then the GeForce RTX 3080 will still output a decent amount of frames per second at 1440p, but do not expect 144Hz refresh rates. This is expected, considering the GPUs still aren't powerful enough to support 144Hz in demanding titles. Since these games are more fine-tuned for visuals, you will not need a high refresh rate and enjoy a smooth experience. You are better off running these games at 4K with the RTX 3080, considering the card outputs around 60 frames per second at that resolution.
The RTX 3080 is the best graphics card for 1440p 144Hz gaming out there, thanks to its respectable framerates in both fast-paced and open-world titles. If you frequently play both types of titles, then the RTX 3080 is the best option for you since you can enjoy both high resolution and refresh rate gaming from a single card without sacrificing image quality. The RTX 3080 has a power consumption of 320 watts, so be ready with the supported PSU and case. We recommend going with a fast CPU like the Ryzen 9 5900x for ideal performance since your budget is this high anyway, and the CPU will be bearing a significant load, so you mustn't skimp on it. 
---
AMD Radeon RX 6800: Best Value Graphics Card for 1440p 144Hz gaming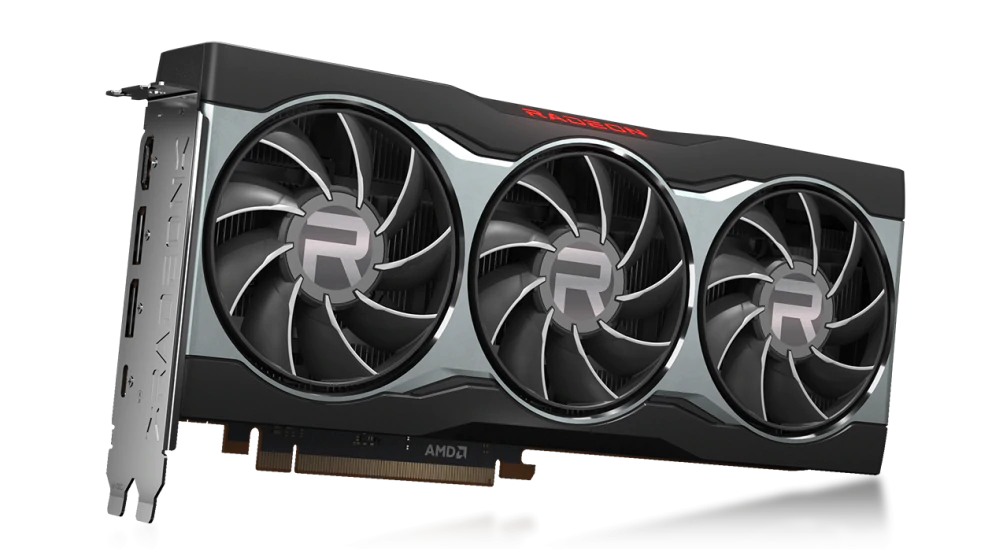 If you're looking to game at the 1440p resolution at 144Hz, but need something that offers a decent amount of performance for its price, then the RX 6800 from AMD is the perfect graphics card for you. Apart from the GPU core, the RX 6800 is the same as its premium counterparts, the RX 6800 XT and RX 6900 XT, featuring 16GB of GDDR6 video memory, ray tracing support, and 128MB of Infinity cache. With a starting price of $580, the GPU is one of the best value options and hits the sweet spot for the price to performance for 1440p gaming.
The AMD RX 6800 has no real competition from Nvidia at this price since the RTX 3070 is priced lower and is behind in raw performance. Also, the 16 GB of memory in the RX 6800 is an excellent feature that can be used for games and other applications. Benchmarks have shown the RX 6800 to be on par with the RTX 3080 in several games, even beating it in titles like Assassins Creed Valhalla in 1440p. Again, as mentioned before, some games will not run in Ultra Quality at 144Hz, so you will need to bring down the settings in more demanding titles to achieve the desired frames per second.
With features like DLSS 2.0, the RX 6800 will not perform as well with ray tracing enabled. You will need to choose between visual quality and framerates in many games until AMD releases FidelityFX Super Resolution. On the other hand, features like Smart Access Memory will give the RX 6800 a sweet performance improvement, and we recommend the Ryzen 7 5800X processor if you want the best performance from your gaming PC. The RX 6800 will consume a total of 250 watts, so make sure your PSU is compatible before making a purchase.
---
Nvidia GeForce RTX 3070: Best Mid-range Graphics Card for 1440p 144Hz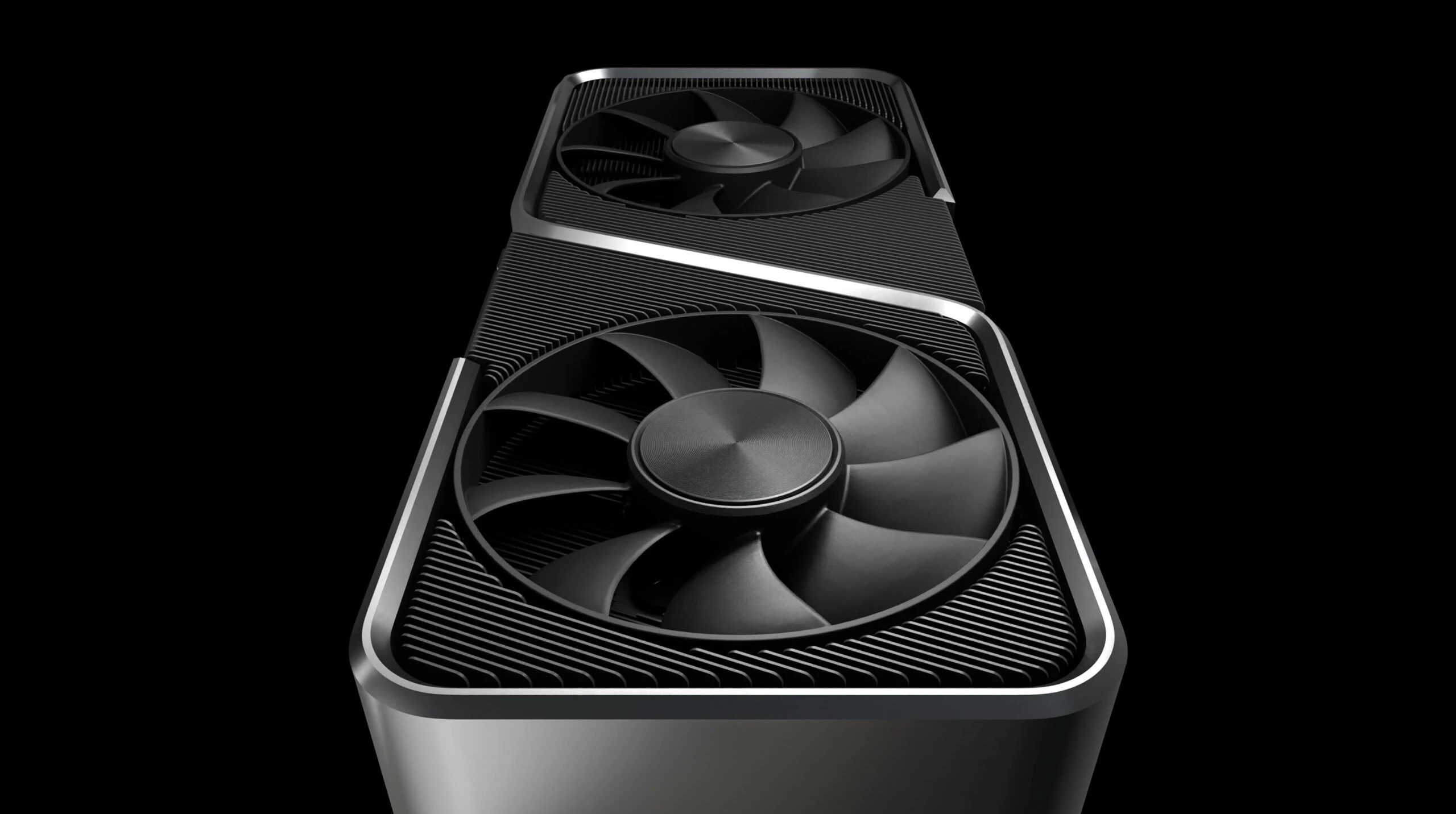 The RTX 3070 took everyone by surprise when it launched for just $499 and delivered a performance that outclassed the flagship RTX 2080 Ti from last year. After recent launches from AMD and introducing the lower-priced RTX 3060 Ti, the RTX 3070 is still one of the best mid-range CPUs and offers the best performance-per-dollar for the price. The card is specced out with 8 GB of GDDR6 RAM, a cut-down GA104 die, which has a faster base clock of 1500 MHz and 1725 MHz boost clock than the RTX 3080.
The most significant advantage of the RTX 3070 right now for gamers looking to play at the 1440p resolution is the card's support for DLSS 2.0, which lets it render a lower resolution and upscale it to 1440p. The quality impact is minimal but will improve your performance a lot. This feature will let you play most of your favorite games at 1440p 144Hz when setting the game quality High for most games. Furthermore, you could get away with 144Hz on Ultra settings in fast-paced titles for a truly remarkable gaming experience. On the other hand, open-world games will not run at 144Hz on Ultra, with some even requiring you to set the quality Medium to reach 144Hz.
The RTX 3070 is not the ideal graphics card for true 1440p gaming but will manage with FPS and less intensive titles. You should expect a framerate around 60-80 fps in the recommended Ultra settings for open-world games. Since most gamers at this budget will be constrained for a GPU, we recommend the Ryzen 7 3800XT for the ideal performance. The RTX 3070 also consumes a much lower amount of power at 220W than the RTX 3080 and AMD RX 6800, hitting the sweet spot for performance and power consumption. Most existing PSUs should work if they are rated at least 550W.
---
Nvidia GeForce RTX 3060 Ti: Best Budget Graphics Card for 1440p 144Hz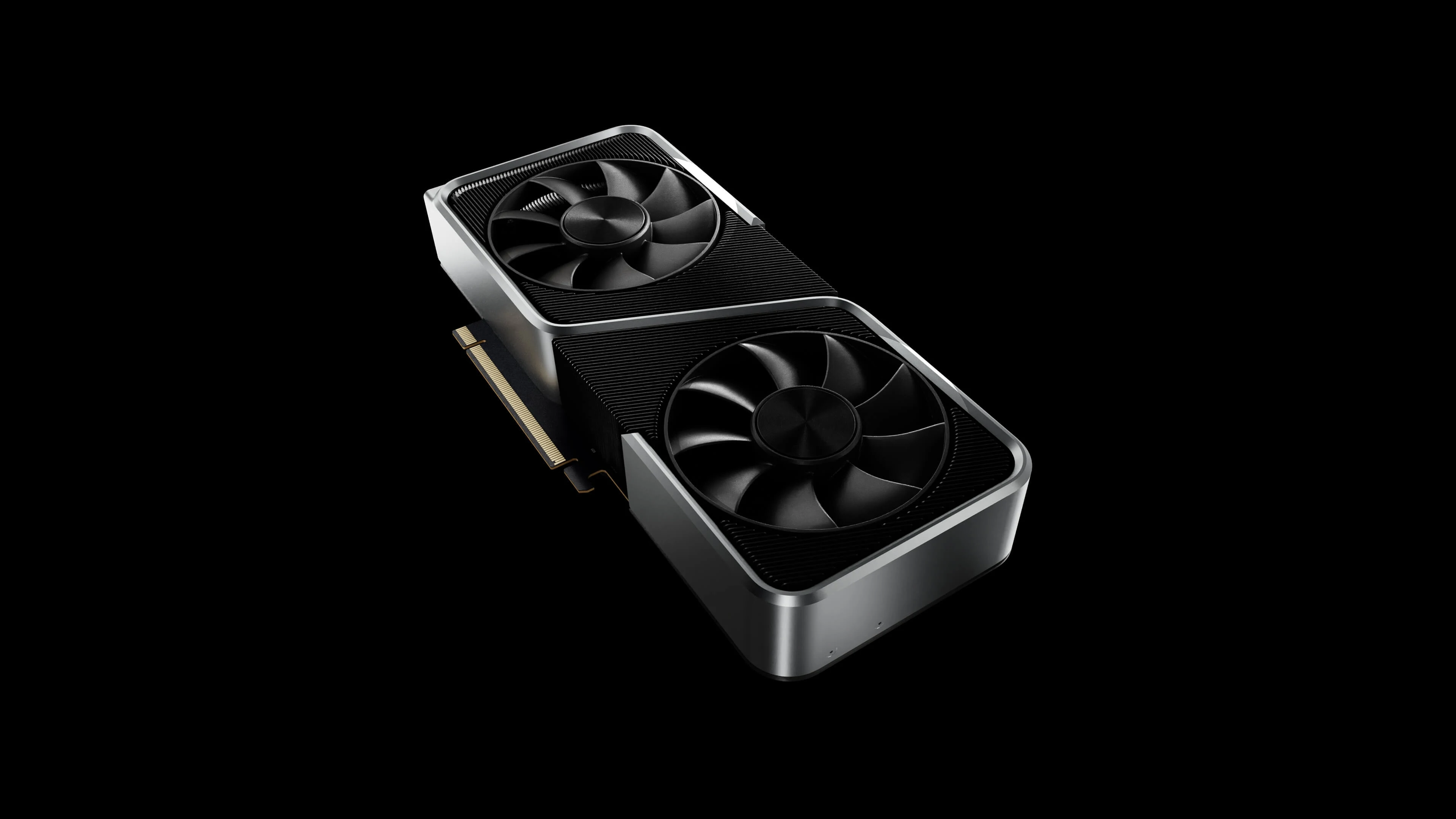 The RTX 3060 Ti is one of the best budget graphics cards for 1440p 144Hz gaming. It is a stripped-down version of the RTX 3070 and provides decent performance for $100 less. It features the same memory configuration of 8 GB of GRDDR6 memory as the RTX 2070 and cuts down on the GA104 die with a slower 1,650 MHz boost clock and 1,410 MHz base clock. As a gamer, you can expect to achieve decent framerates with the RTX 3060 Ti, although to reach the target of 144Hz, sacrifices will have to be made in the game quality.
Games like Rainbow Six Siege and Doom will readily run at high refresh rates since they are light on the GPU, but games like Shadow of the Tomb Raider and Death Stranding will run around 120Hz. Highly demanding titles like Assassins Creed: Valhalla and Microsoft Flight Simulator 2020 will only run at 60Hz unless you significantly reduce the quality and enable high-performance DLSS.
As you may have noticed, the RTX 3060 Ti is a graphics card geared towards running lighter titles like the shooters at faster framerates in 1440p. If you're aiming for more demanding titles, then you'll be restricted to running just at 60Hz unless you are willing to sacrifice display quality. The RTX 3060 Ti does offer a vastly superior advantage over the last generation's cards, giving you a performance similar to the RTX 2080 Super. It consumes a total of 175 Watts and should be compatible with your existing system. Since the CPU will be taking a fair share of the gaming workload, something like the Ryzen 7 3800XT should be the choice you choose for the best performance with this card.
Additional Requirements for 1440p Gaming at 144Hz
Playing the latest games at 1440p 144Hz is not as easy as plugging in Nvidia or AMD's latest GPU into your gaming rig. Achieving a high framerate of 144Hz requires you to have a system capable of delivering the gaming performance that supports the graphics card. If it all sounds confusing to you, we recommend you go through these factors and compare them with your current system and see what you need to upgrade before buying a graphics card gaming at 1440p 144Hz: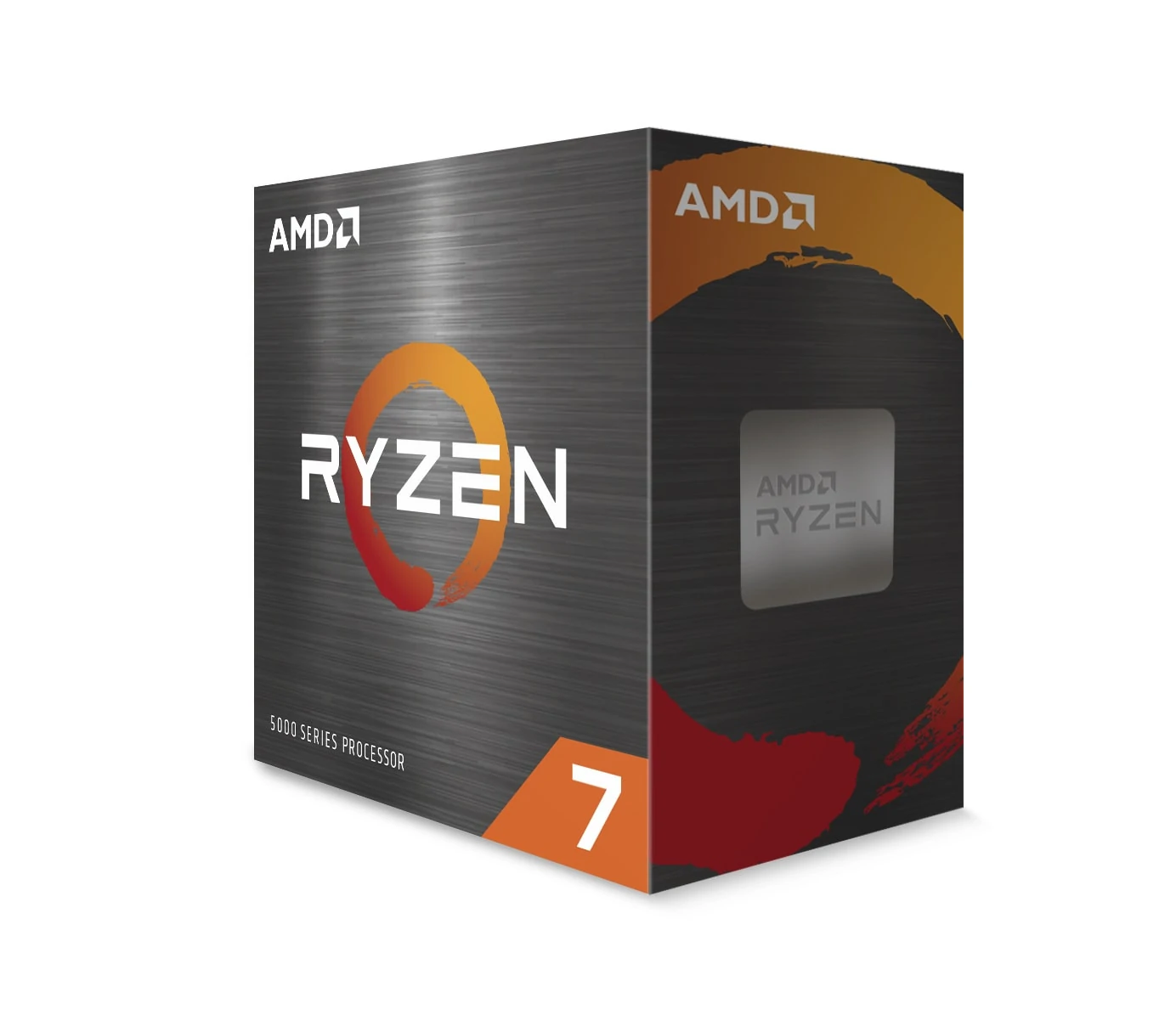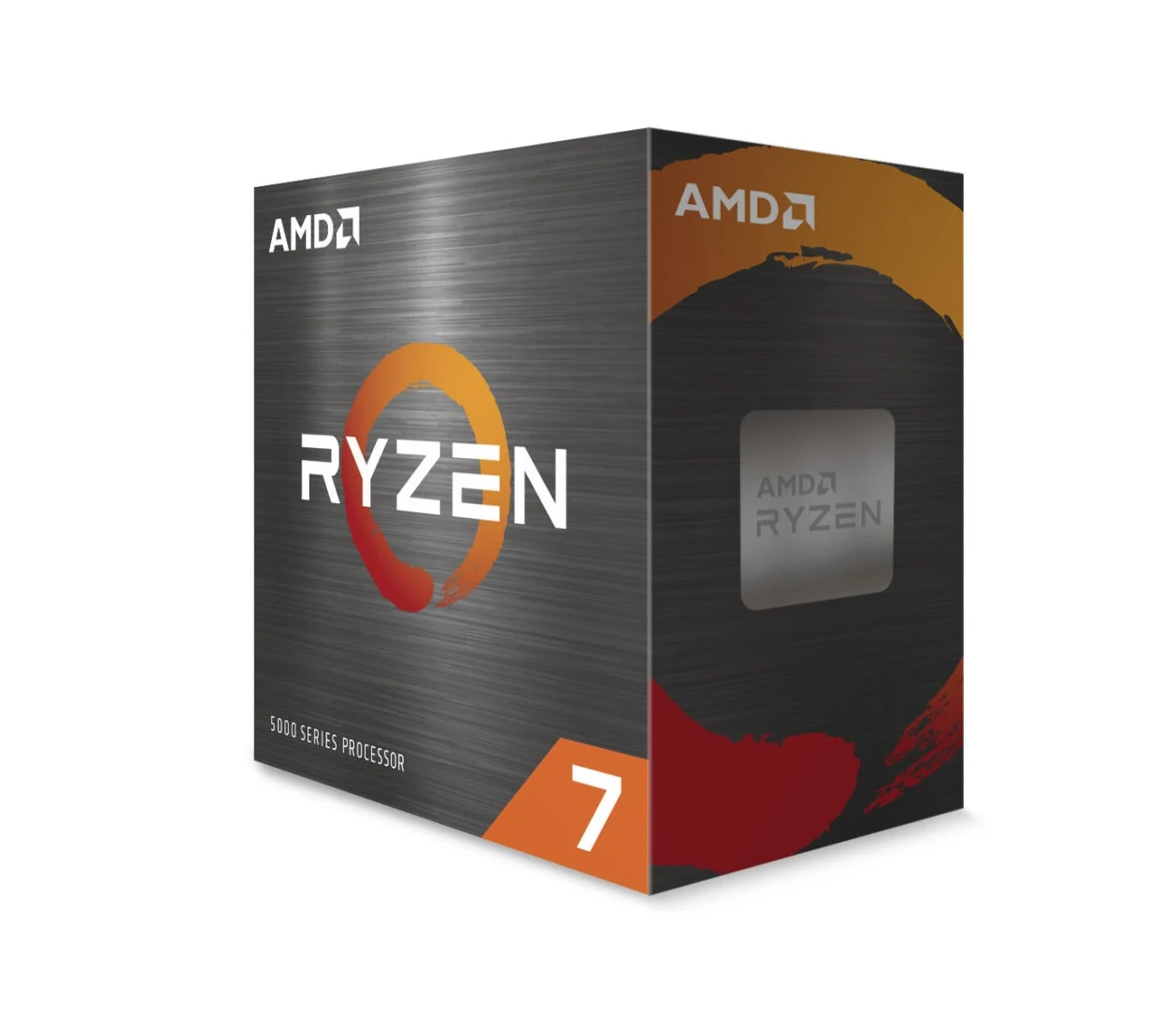 CPU
The CPU is the biggest bottleneck to your PC's gaming performance. A weak processor will significantly throttle your GPU, causing the framerate to drop and miss your target of 144Hz. While the CPU's importance decreases as you increase your resolution mainly due to the graphics card taking up most of the load, it is still recommended to go with a processor with a higher clock speed for the best performance gains.
Games like Civilization 6, GTA 5, and Assassin's Creed: Origins are heavily dependent on the CPU, and we recommend going with at least an 8-core Ryzen 5800X for running them at 1440p 144Hz. Furthermore, AMD Radeon RX 6000 graphics cards enable a supported Ryzen processor to use Smart Access Technology to improve the frames per second.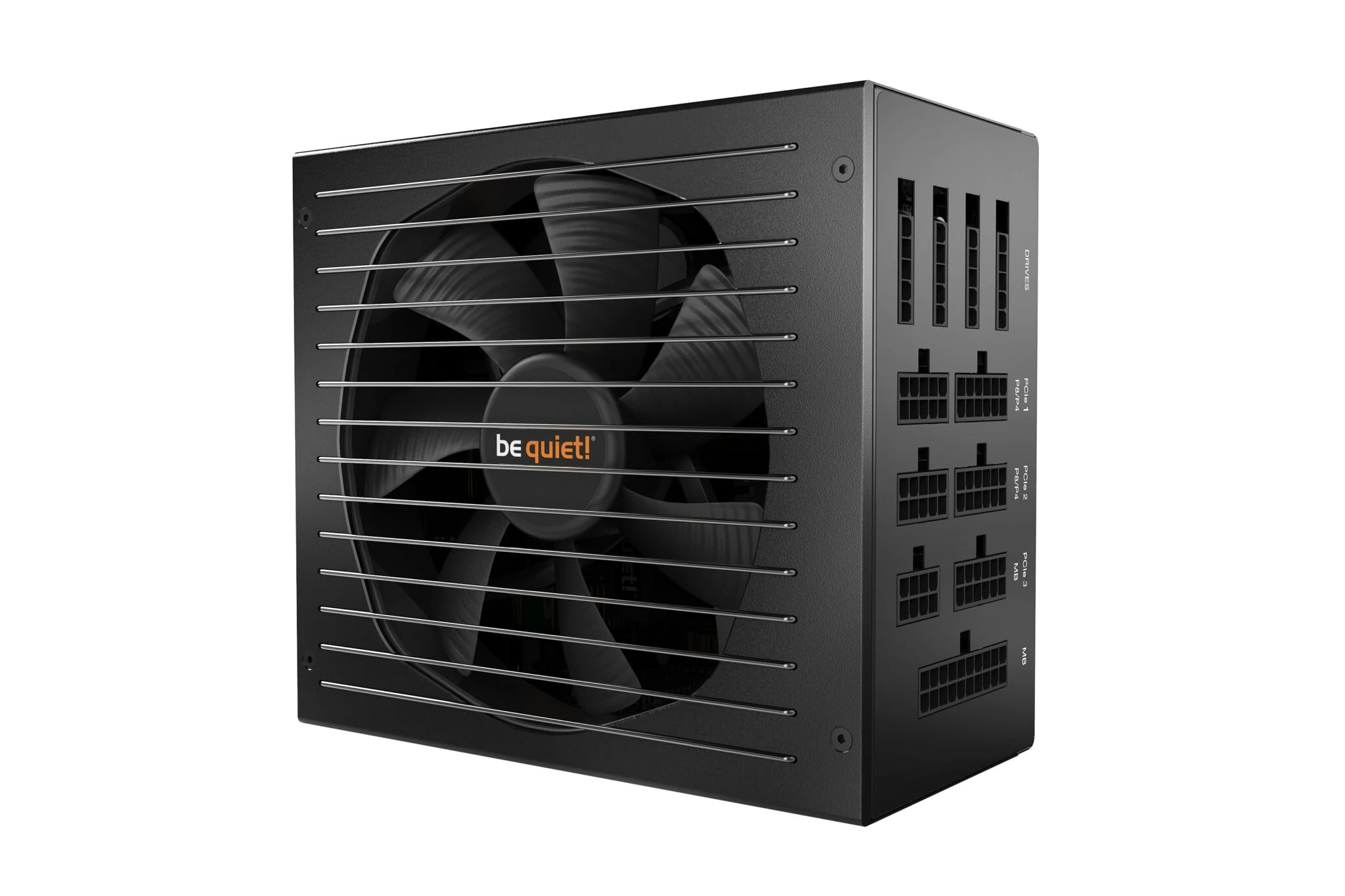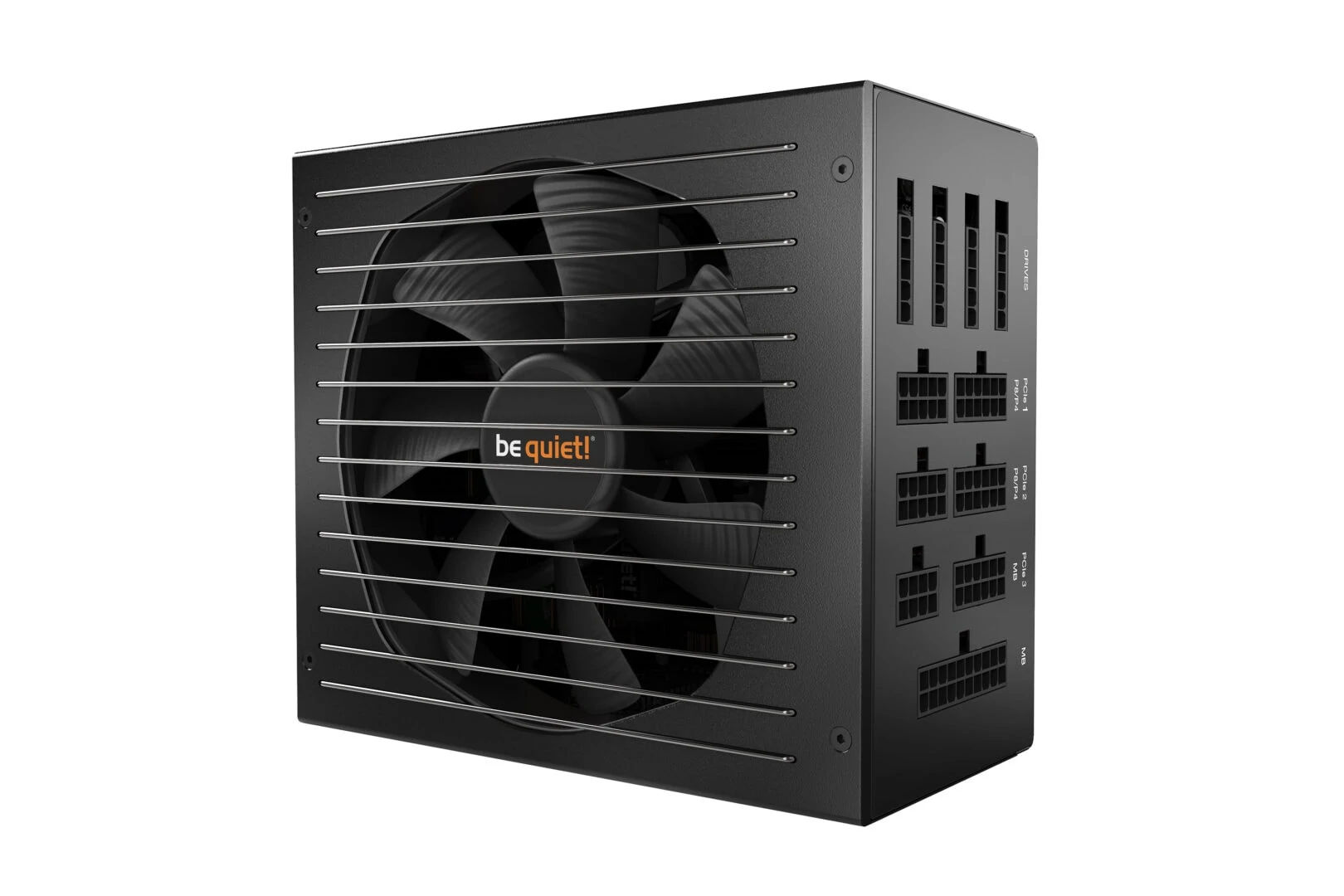 PSU
Most of the recently launched graphics cards have a pretty high power consumption. Even the Nvidia GeForce RTX 3060 Ti has many custom models that use two 8-pin PCIe power connectors. Keep in mind that apart from the graphics card, the processor, memory, and other components will also need a bit of power, so make sure to check the recommended power supply from your graphic card's manufacturer before you purchase it. If you're willing to overclock the card for performance gains, we recommend you go with a higher wattage power supply to give your card the highest possible overclocking headroom.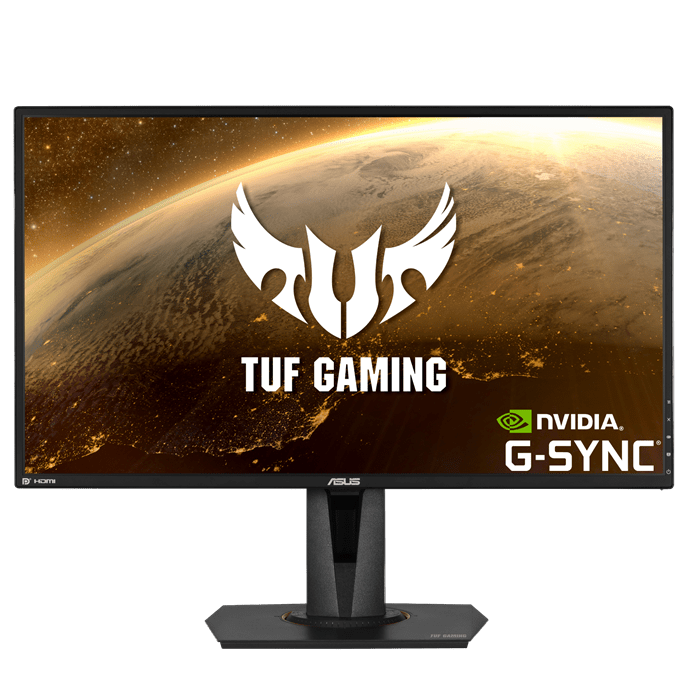 Monitor
Ultimately the gaming experience you perceive will all boil down to the quality of your gaming monitor. A bad 1440p display will typically offer a low-quality TN panel that will produce washed-out colors and awful viewing angles, ultimately ruining your overall experience. If your willing to spend the big bucks behind powerful internals, we highly recommend you take a good look at some quality screens for your gaming PC. We are coming with a list of the best 1440p 144Hz display panels soon, so stay tuned to know what's the best for you.
The GPU you decide to go with will ultimately make or break your gaming experience. While the more expensive graphics cards will be able to run most games at 144 Hz on Ultra, the lower-end options will require a considerable amount of tweaking to ensure your monitor is pushed to its maximum. Besides, having a lower framerate than 144Hz will cause screen tearing issues unless you happen to use technologies like Nvidia's G-Sync, which will require a certified monitor. For further recommendations on tech like PCs and Smartphones, you can bookmark our homepage and visit our site at any time.