Graphics card memory is still one of the prevalent deciding factors consumers scan for when buying a new graphics card. While higher graphics card memory doesn't always guarantee better performance, it still is critical factor companies like Nvidia and AMD use to differentiate their differently priced GPUs.
Take, for example, the RTX 2060 and its Super variant. Nvidia unveiled the RTX 2060 Super as an upgrade to the 2060 and accomplished this by upping the available VRAM from 6GB to 8GB and the CUDA cores from 1,920 to 2,176.
The capacity of video memory is not a factor one must solely depend on. Generational differences between GPU architecture and video memory also play a significant role. A good example is the RTX 3070 outperforming the RTX 2080Ti.
The 3070 has a lesser amount of VRAM (8GB vs. 12GB) and even the same GDDR6 memory as the RTX 2080Ti, but it still manages to come close to or defeat the 2080Ti in almost every gaming benchmark.
A good rule of thumb regarding GPU memory for gaming is that the higher the resolution you play, the more you need. Typically high refresh 1080p gaming does exceptionally well on 6GB of VRAM, with games easily running on high or ultra settings.
As you get to 1440p, expect lower frame rates unless you play less demanding titles like Rocket League and Star Wars: Squadrons. If you're interested in a 6GB VRAM Graphics card, we recommend you verify that the games you plan to play are supported at the resolution and framerates you aim for.
We have compared GPUs with 4GB and 8GB of VRAM with 6GB graphics cards below to help you choose your needs' best graphics card.
Our Recommendations for the best 6GB GPU
6GB graphics card vs. 8GB graphics cards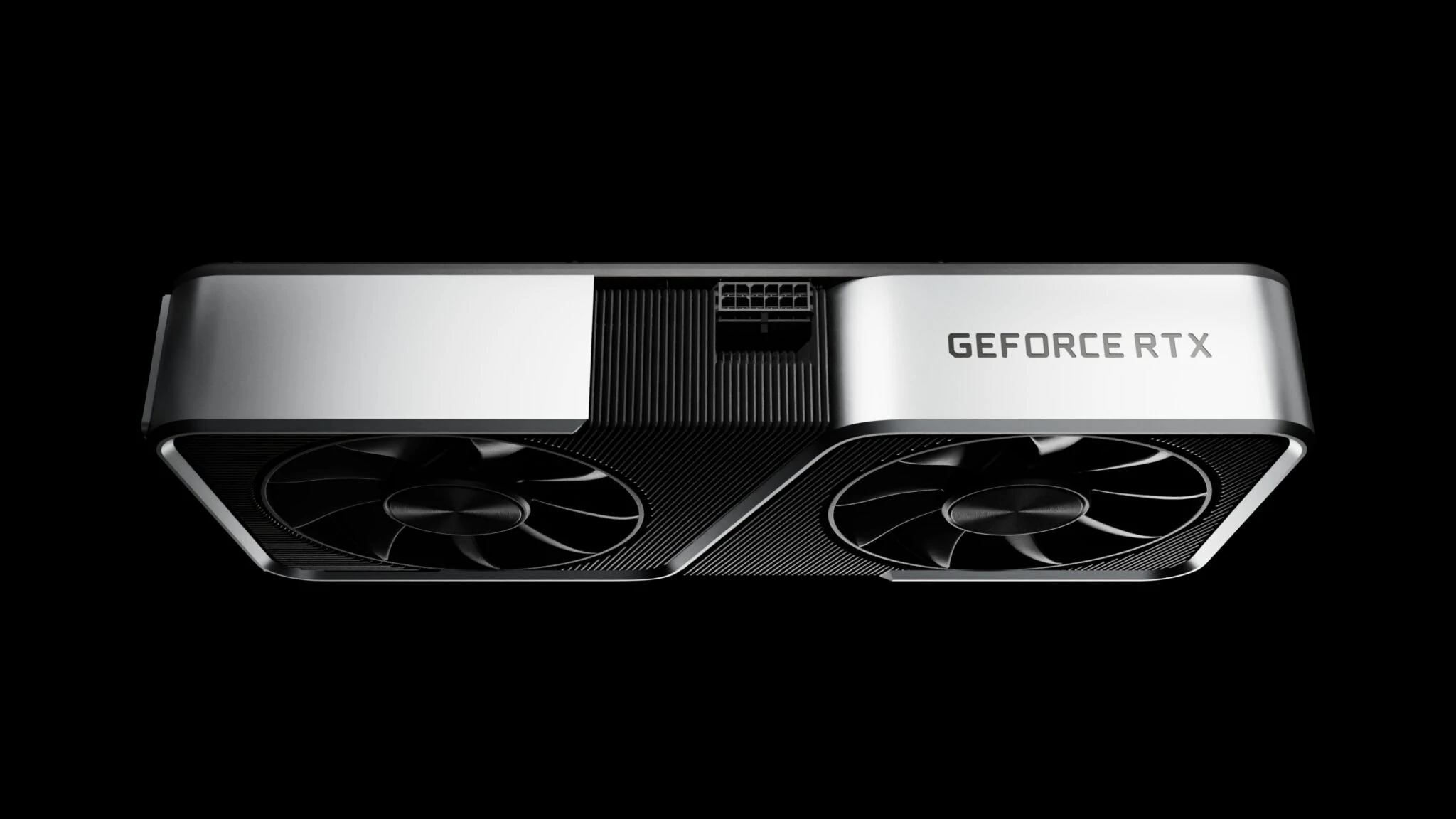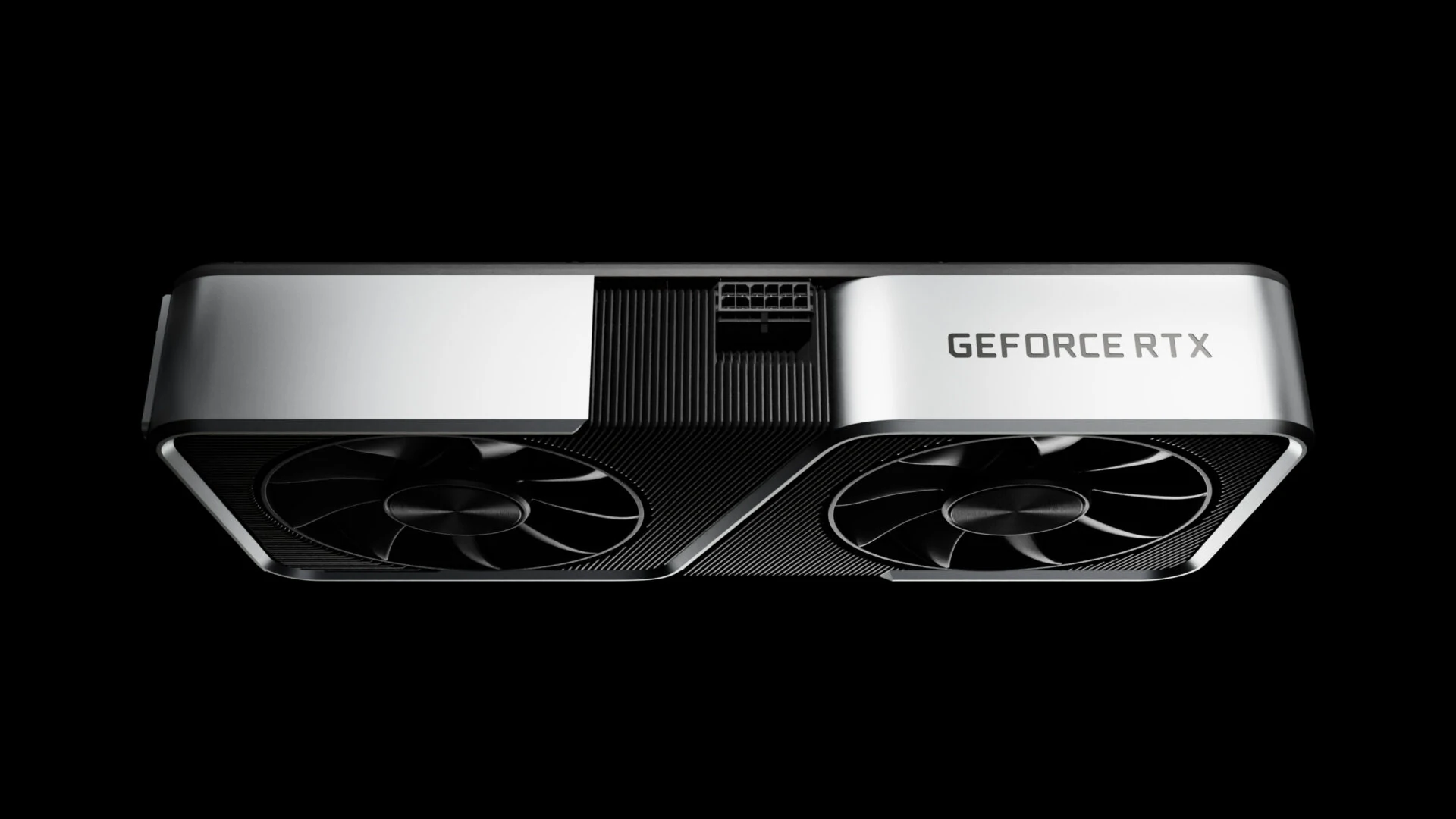 6GB graphics cards were the gold standard of midrange PC gaming when Nvidia launched their Pascal-based GTX 1060 in 2016. However, with the 2060 Super and RX 5700 XT launch, AMD and Nvidia switched to 8GB of VRAM in their midrange cards to target 1440p gaming.
Comparing cards with 6GB and 8GB of VRAM, we noticed lighter games like Minecraft show little to no significant performance improvements. Games like Shadow of Mordor use a ton of VRAM, even at 1080p, and quickly max out a card with 6GB of VRAM.
If you're looking to play heavy titles in 1440p, we recommend you stick with at least 8GB of graphics card memory. 6GB won't be enough in 2021, and we don't want you to be disappointed after making the wrong purchase.
However, if you need high refresh rate gaming at 1080p, a 6GB GPU is an excellent option if you're looking to save money, considering 6GB is now available in budget GPUs. Still, it's better to go with an 8GB GPU if you have the budget for the best futureproofing and compatibility with games.
4GB vs. 6GB graphics cards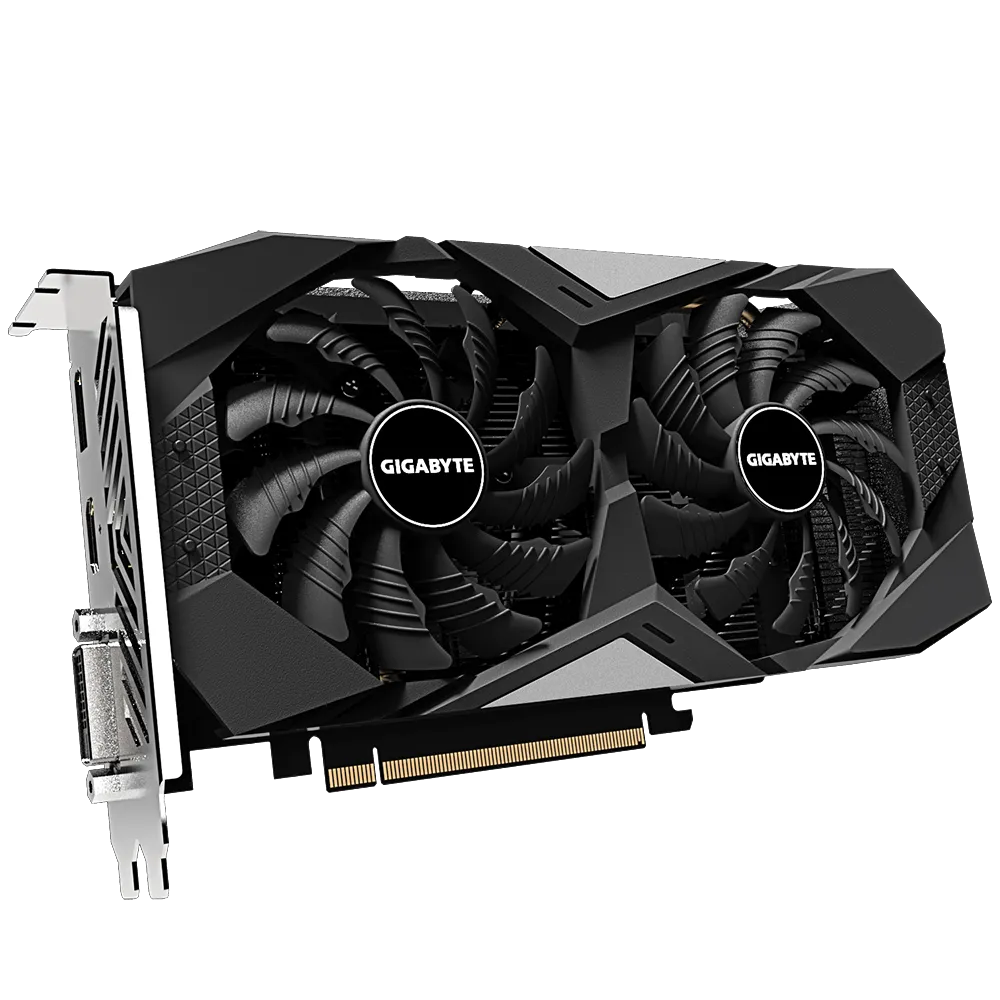 While 6GB VRAM GPUs are increasingly taking over the budget space, 4GB graphics cards are still pretty popular, thanks to their cheap price tags. However, with more and more titles recommending at least 6GB of memory, we doubt you can go far with just 4GB.
The only buyers we recommend a 4GB GPU to are those looking to build a gaming PC to play casual games and some FPS titles. 4GB cards like the Nvidia GTX 1650 Super is also a good choice for those looking to use a secondary card for streaming or as a placeholder if you cannot buy a newly launched GPU.
Popular 6GB graphics cards from Nvidia
Nvidia still takes up most of the market share in budget GPUs as of early 2021, with PC gamers opting for cards from the company's older Turing and Pascal generations.
While we wouldn't recommend anything before Turing, Pascal cards are still of excellent value in the used market. According to a recent Steam survey, the generation's 6GB Nvidia GeForce GTX 1060 makes up 11.36% of all GPUs used on the platform. The newer Ampere generation has yet to show any 6GB cards, but we expect the 3050 series to feature them, so stay tuned for future updates.
MSI Gaming GeForce GTX 1660 Super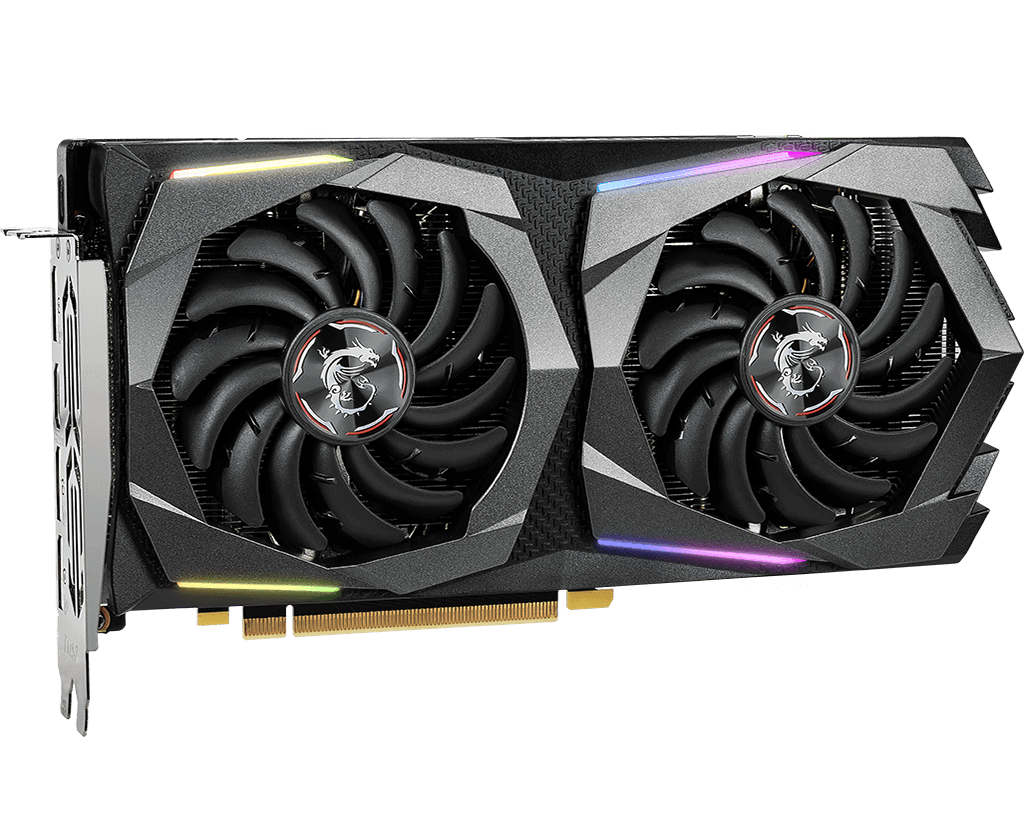 CUDA Cores: 1,403
Core Clock: 1,530 MHz (1,830 MHz boost)
Memory: 6 GB GDDR6
Memory Clock: 14 Gbps
Power Connectors: PCIe 8-pin x1
Outputs: HDMI 2.0b x1, DisplayPort 1.4a x3
Pros
Great 1080p gaming performance
High energy efficiency and low power consumption
Powerful and quiet cooling solution
Fans turn off at idle
Cons
Lacks support for RTX and DLSS technologies
Low availability and high prices due to cryptocurrency and scalping
RX 5600 XT performs better at a similar price
The Nvidia GeForce GTX 1660 Super refreshes the popular GTX 1660 budget graphics card. The 1660 Super's newer GDDR6 memory significantly boosts performance, placing it just behind the GTX 1660 Ti in raw performance.
The GTX 1660 Super is still one of the best cards for price-to-performance and efficiency, making it the ideal choice for buyers looking to get into 1080p and entry-level 1440p PC gaming.
Since Nvidia did not launch a Founders Edition Card for the GTX 1660 super, your buying choices will be limited to custom boards from manufacturers like MSI and ASUS.
Our recommendation is the MSI Gaming X, a premium variant of the 1660 Super, which gives you a powerful cooling solution that remains surprisingly quiet, thanks to fans that turn off at lower loads.
The higher boost clock speeds will ensure you get the best performance among any 1660 Super, managing even to match the 1660 Ti.
The 1660 Super consumes 125W of power via an 8-pin PCIe power connector, making it extremely energy efficient. You can even use an existing PSU if you upgrade to the card, provided it has at least a 450W rating. The graphics card also takes up very little space in a typical build and can be used in several cases.
While the 1660 Super might be the ideal budget choice for Nvidia cards, the AMD Radeon RX 5600 XT outperforms it in several gaming benchmarks while coming in the same price bracket. We recommend looking at our take below in the AMD section and seeing which card is best for you.
---
ZOTAC Gaming GeForce RTX 2060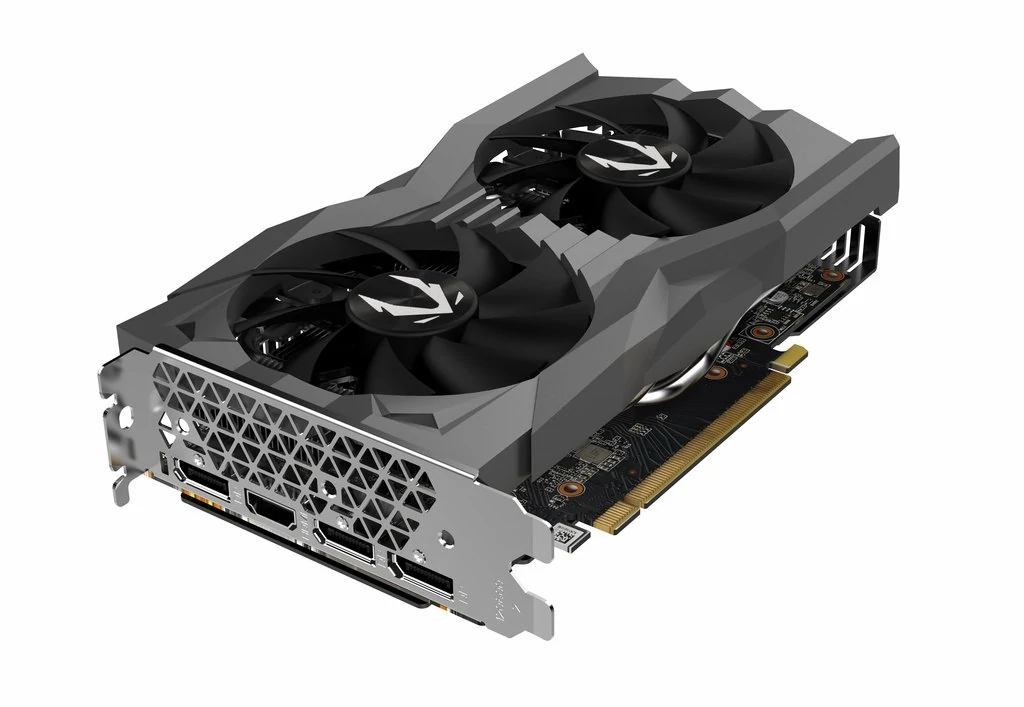 CUDA Cores: 1,920
Core Clock: 1,365 MHz (1,680 MHz boost)
Memory: 6 GB GDDR6
Memory Clock: 14 Gbps
Power Connectors: PCIe 8-pin x1
Outputs: HDMI 2.0b x1, DisplayPort 1.4a x3
Pros
RTX and DLSS supported
Decent 1440p performance
Small and compact form factor
Metal Backplate for extra protection
Cons
Low-performance gains over the 1660 Super and RX 5600 XT
RTX will significantly lower performance
Stocks are pretty low
The Nvidia GeForce RTX 2060 is the cheapest graphics card you can buy to get into the world of ray tracing. It's also an excellent card for those looking to play games in 1440p, though you will need to turn down your game quality settings for high framerates.
Though 2060 offers a slight performance improvement over the GTX 1660 Super and AMD Radeon RX 5600 XT, the support for technologies like DLSS and RTX is enough to pick the card, especially considering it retails well below its launch price.
With most of the Founders Edition RTX 2060 models sold out, it is better to stick with a custom GPU from a board partner. The graphics card we would recommend is the Zotac GeForce RTX 2060.
It maintains the stock configuration and clocks but gives you a more robust cooling solution in an all-metal, well-protected build. Going with an RTX 2060 with a faster boost clock is not worth the extra price premium, and an 8GB card like the AMD Radeon RX 5700 XT is a much better card at that price.
The card's 160-watt power consumption reduces its relative power efficiency compared to the GeForce GTX 1660 Super. You will need a power supply of at least 500 watts to run the card via an 8-pin PCIe power connector. Older PSUs may have only a 6-pin connector, which is not enough, so check it before buying the card.
If you're interested in a 6GB graphics card that can run the latest titles in 1440p or with RTX enabled, then the RTX 2060 is the best available card. Although the card is pretty old now, if you come across 2060 priced reasonably, either new or used, we recommend you consider buying it.
The 8GB AMD Radeon RX 5700 is priced similarly and offers a better 1440p performance but lacks the RTX capability. With stocks at all-time lows due to cryptocurrency mining and scalpers, it's best to wait out.
---
EVGA GeForce GTX 1660 Ti SC Ultra Black Gaming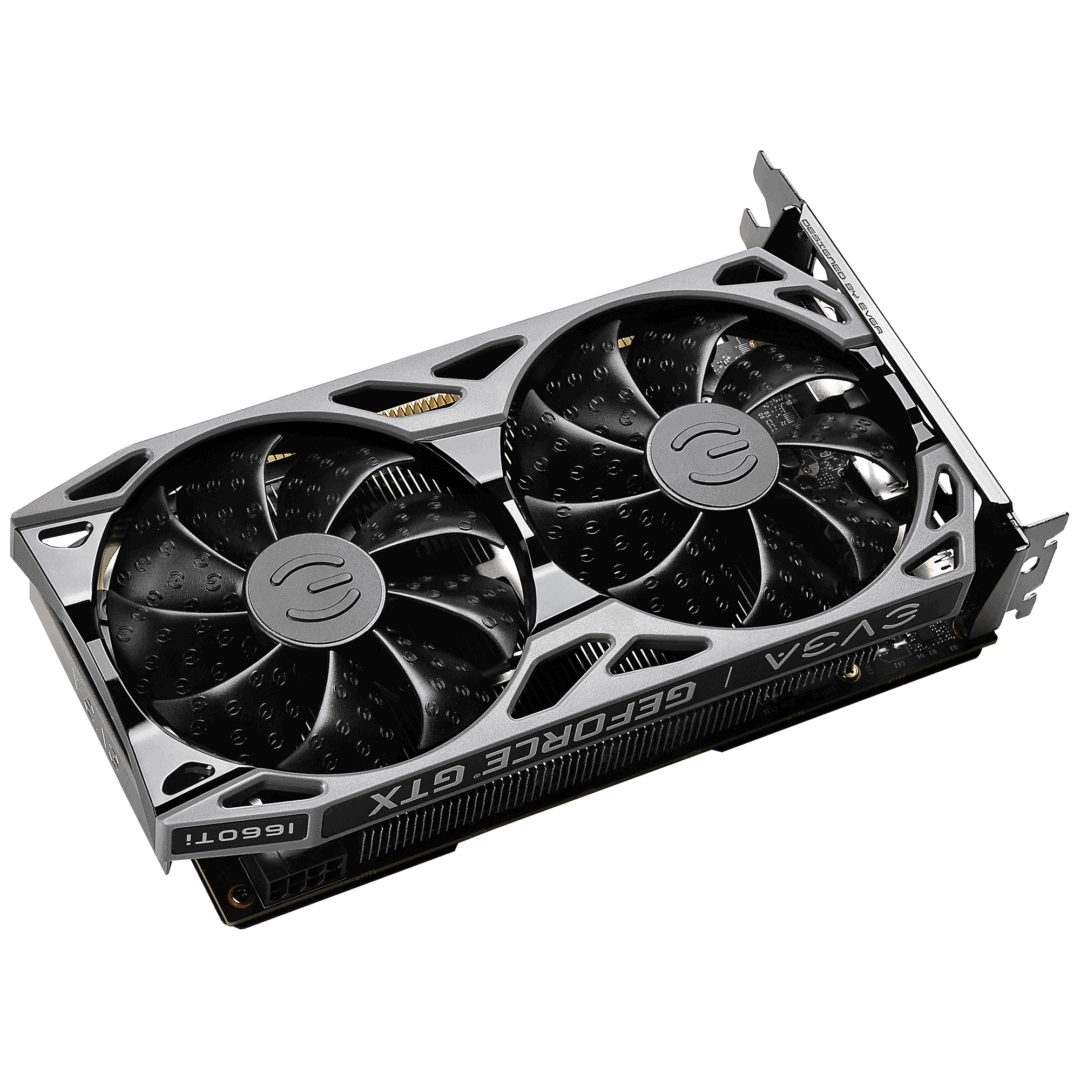 CUDA Cores: 1,536
Core Clock: 1,500 MHz (1,860 MHz boost)
Memory: 6 GB GDDR6
Memory Clock: 12 Gbps
Power Connectors: PCIe 8-pin x1
Outputs: HDMI 2.0b x1, DisplayPort 1.4a x1, Dual-Link DVI-D x1
Pros
Great for entry-level 1440p gaming
Factory overclocked for improved performance
Extra Dual-Link DVI port
Extended heatsink for better heat dissipation
Cons
No ray tracing or DLSS support
1660 Super and RX 5600XT offer similar performance at a lower price
Lesser protection due to lack of a backplate
When the Nvidia GeForce GTX 1660 Ti was launched in 2019, it was a significant upgrade in the budget GPU market, providing a GTX 1070 level of gaming performance.
With 1440p being the new standard for gaming, the 1660 Ti is a good card for budget gamers looking to play specifically at that resolution. The 1660 Ti does omit a few features you would find standard in many cards sold today, the main one being ray tracing.
At 1440p, though, we would not have high expectations for even supported cards like 2060 to push desirable framerates.
Since the 1660 Ti launched a while back, custom variants of the card are now cheaper than ever and an excellent option to consider as they offer much better performance than stock. We recommend the EVGA SC Ultra Black, a premium AiB.
It has a factory-overclocked 1,860 MHz boost clock and an extended heatsink cooling solution with a dual-fan setup. The card will excel in performance, keep cool, and produce less noise than other custom solutions.
The 1660 Ti is not as efficient as other cards, consuming a maximum of 160W via a single 8-pin cable. The 1660 Super is still the efficiency king here, thanks to its low 125W consumption. Like the 2060, you will need, at minimum, a 500W PSU to properly run the 1660 Ti.
The Nvidia GeForce GTX 1660 Ti is the best choice for gamers looking to play games at 1440p without additional ray tracing features. While DLSS would be ideal for better 1440p performance, the 1660 Ti will still hold on well if you turn the game quality settings down.
Nvidia is also planning on launching their new 30-series budget cards, and we recommend you take a look at them as they will offer vastly better performance and ray tracing for a low price. Stocks also seem inadequate, so waiting for a good card is worth it.
---
PNY GeForce GTX 1660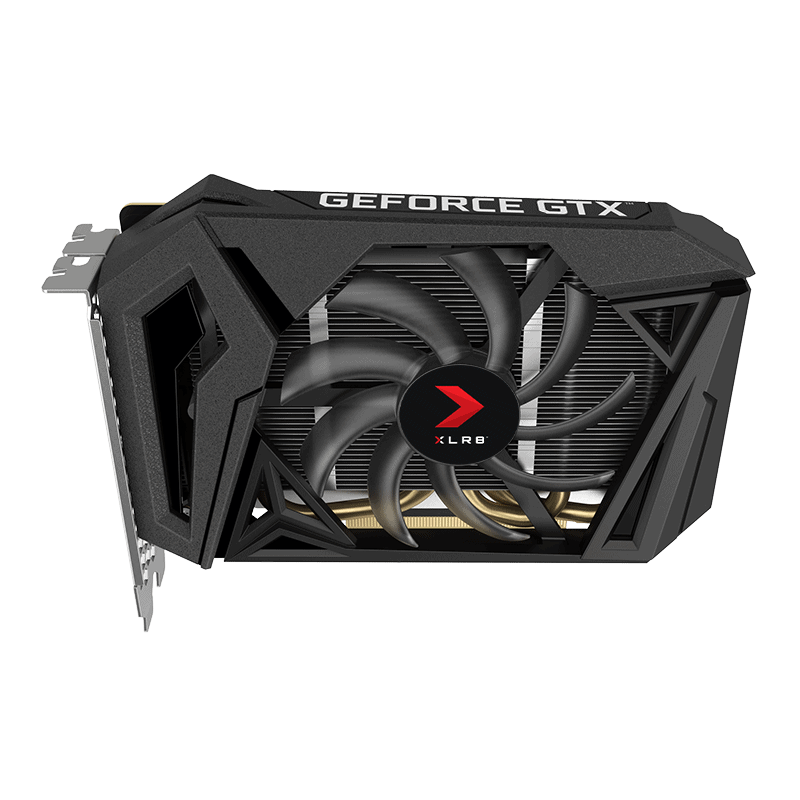 CUDA Cores: 1,408
Core Clock: 1,530 MHz (1,830 MHz boost)
Memory: 6 GB GDDR5
Memory Clock: 8 Gbps
Power Connectors: PCIe 8-pin x1
Outputs: HDMI 2.0b x1, DisplayPort 1.4a x1, Dual-Link DVI-D x1
Pros
The best option for low-budget gaming
Small form factor ensures compatibility with most cases
Faster boost clock than stock 1660 ensures better performance
Cons
Older GDDR5 memory
Overclock leads to a higher power consumption
Overpriced due to low stocks and scalping
The Geforce 1660 is Nvidia's cheapest 6GB graphic card, still available in stores today. Its lower price point makes it an ideal choice for games looking for a solid card for 1080p gaming, as the 6GB of VRAM will still last you a few years.
Although the memory type used in 1660 is the older GDDR5 generation, it still should not significantly impact gaming performance, especially at 1080p.
For the 1660, we recommend the custom variant from PNY mainly due to its faster boost clocks and small form factor, making it ideal for builders looking to add it to a preexisting build with little room for a graphics card.
The 1660's low thermal output greatly compliments the small form factor, and we believe a more sophisticated cooling solution is unwarranted.
Interestingly, the 1660 consumes more power than its more powerful Super counterpart, making the 1660 Super one of the most efficient graphics cards. The GPU's 130-watt power consumption can be handled even by a 450-watt PSU.
If upgrading, your existing PSU should handle the card if it has a higher power rating, as long as it has an 8-pin PCIe output.
The PNY GeForce GTX 1660 is the best choice for gamers looking to spend the least they can on a new GPU, thanks to the low price point and respectable 1080p gaming performance.
With a performance better than the Pascal-based GTX 1070, the card is a better deal than picking up a used GTX 1060. With the current stock at all-time lows, though, we recommend you wait before spending your money on an overpriced card, as the newer generation of RTX 30-series and AMD RX-6000 series cards should make the cards more readily available.
---
Popular 6GB graphics cards from AMD
Sapphire Radeon Pulse RX 5600 XT BE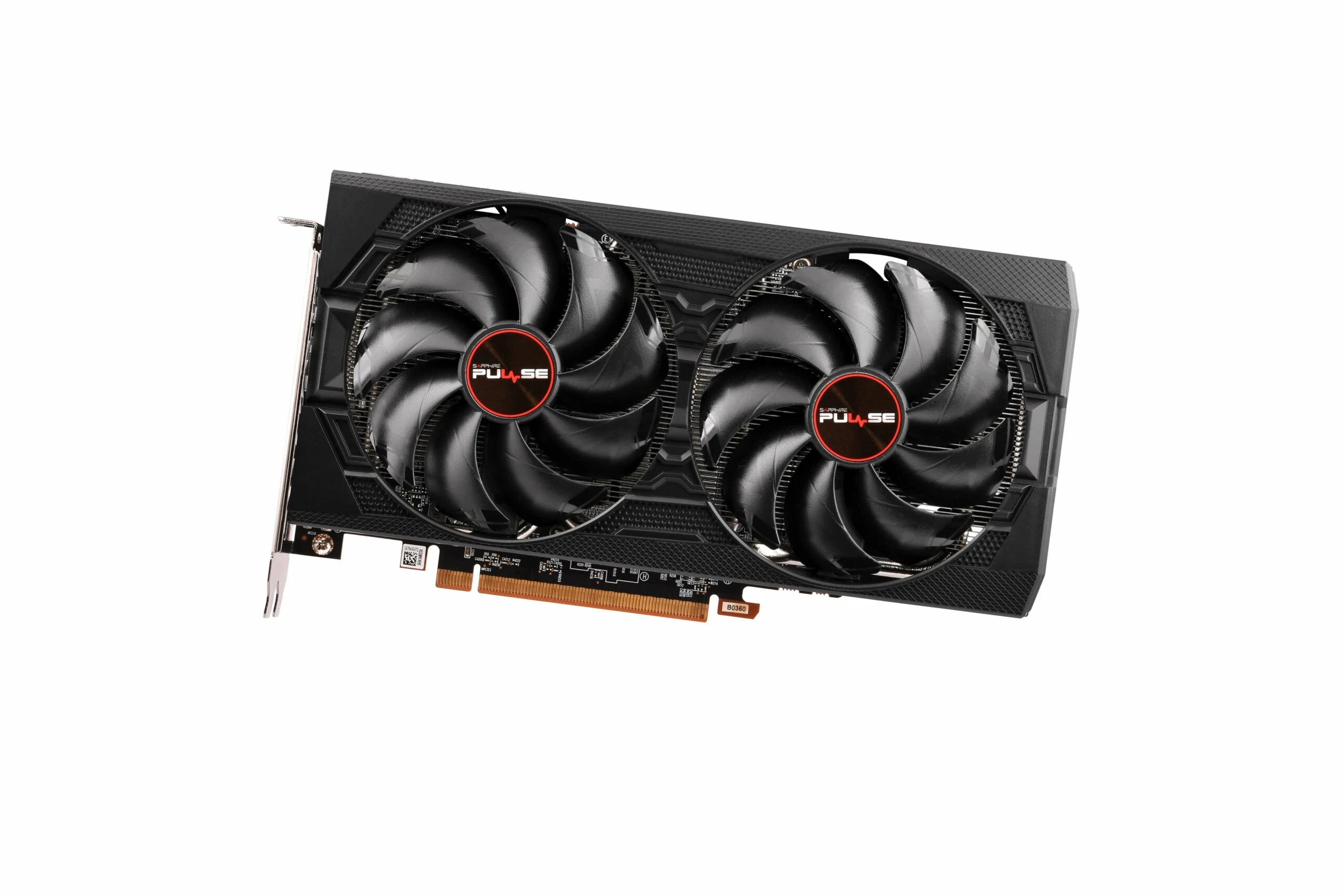 Stream Processors: 1,408
Core Clock: 1,130 MHz (1,620 MHz boost)
Memory: 6 GB GDDR6
Memory Clock: 14 Gbps
Power Connectors: PCIe 8-pin x1
Outputs: HDMI 2.0b x2, DisplayPort 1.4a x2
Pros
Best performing 6GB graphics card
Great for high refresh rate 1080p gaming
Higher boost clock than stock
Protective metal backplate
Cooling solution extends to VRM and Memory modules
Cons
Lacks support for ray tracing and DLSS
Low stocks and overpriced models
The AMD Radeon RX 5600 XT performs best-in-class compared to other options in the 6GB GPU segment. It also prices very competitively compared to other graphics cards like the GTX 1660 Ti from Nvidia.
The Radeon RX 5600 XT was not an ideal recommendation when it launched, mainly due to the number of issues with the video drivers packaged. Thankfully AMD managed to release several patches that fixed the problem.
The graphics card we recommend is the Pulse RX 5600 XT BE, mainly due to the additional features offered by the custom card. The Pulse's cooling solution is well-made and covers the power and memory modules, and the main GPU die for a lower temperature across the card.
The fans also can be fine-tuned for either performance or silence with the included TriXX software. The card consumes a maximum of 160W of power. A 500 Watt PSU is recommended, but you can also manage with a 450W PUS, although it's not recommended.
If you're looking to build a gaming PC for 1080p games at ultra with high framerates or 1440p at 60 fps, the AMD Radeon RX 5600 XT is the best choice. However, with the latest crypto boom, the RX 5600 XT's efficiency in ethereum mining makes it a tough card to find in online stores.
If you find one used or in a local store for a good deal, we recommend you pick it up. You can also wait for AMD and Nvidia to announce their new generation of budget cards, as they provide much better performance for the same price.
---
FAQ
I cannot find a GPU in stock online. Where should I buy one?
With the latest cryptocurrency craze, many graphics cards are out of stock in online marketplaces. However, offline stores near you will have some stock left, so check them out. Otherwise, you might have to wait till the newer generation of budget GPUs launches. You get a better bang for your buck and support for technologies like ray tracing, faster memory, and more.
Is a 6GB Graphics Card enough for gaming?
It mainly depends on the games you play. Open-world games like Red Dead Redemption 2 tend to consume a lot of video memory and quickly populate 6GB in a 1440p resolution. FPS titles generally take fewer amounts of memory but require a high framerate for the best experience, so again 1080p is recommended. Most 6GB cards are more than enough for high-quality 1080p games with high frame rates. If you want higher resolution, 8GB cards like the Nvidia GeForce RTX 3060 Ti or RX 5700 XT are ideal.
What is the best 1080p GPU?
According to our research, the AMD Radeon RX 5600 XT is the best GPU for 1080p games as it provides solid game performance and is priced extremely well compared to Nvidia cards.